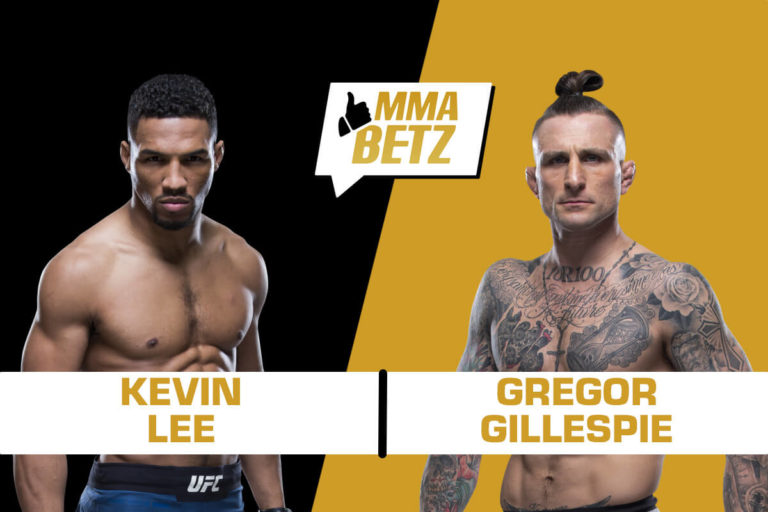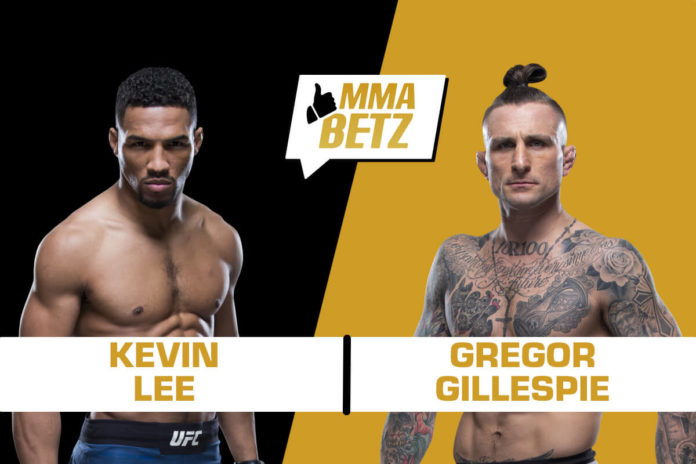 Kevin Lee returns to the lightweight division this weekend at UFC 244, where he'll face perhaps one of the best, and certainly one of the most underrated wrestlers in the entire sport. Gregor Gillespie is kind of like a lightweight version of Colby Covington; his striking isn't the same, but he has the most relentless pace and takedowns out there, and he's also as good with his takedowns as anyone out there.
It's a little unfortunate that this fight was made at this time considering Lee has lost his last two, going from 17-3 to 17-5, going 1-3 in his last four, and Gillespie is making his way up the ranks at 13-0. However, this is an incredible match up and it's going to be a very interesting fight. When have you ever seen Kevin Lee get out-wrestled? He hasn't been, in MMA that is. On the contrary, Gillespie may be the man to do it.
As an two-time state champion in wrestling in high school, Gillespie then went to an NCAA Division I school, where he was an All-American all four years he competed, and won the NCAA Division I National Championship in 2007. That was his sophomore year; he placed seventh his freshman year, fifth his junior year, and fourth his senior year.
That's quite the impressive resume; and if all that isn't enough, he also has the most career wins in the schools history at 152, most wins as a freshman at 40, and the highest career win percentage at .917.
Now that Kevin Lee's gone to Tristar, it's going to be very interesting to see how he approaches this fight. With that piston of a jab that Firas Zahabi teaches all of his students from Georges St. Pierre, to Rory MacDonald and John Makdessi, that could make a massive difference in Lee's career.
Standing at 5'9" with a 77" reach, which is insane, there really isn't a better frame for the skill set he'll acquire at his new gym. He can wrestle and grapple very well, and his striking is also good, but he's going to be a different, better fighter now. With as good of an athlete as he is, it'll suit him quite well.
When this fight was announced, the betting lines originally opened up with Gillespie as the favorite at -170 and Lee as the underdog at +145. They still have Gillespie as the favorite, but it's now at -160 for Gillespie and +125 for Lee. This means you'd need to bet $160 on Gillespie to make $100 with a win, and bet $100 on Lee to win $125 with a win. This is such a great match up, this entire card is stacked. It's certainly one you don't want to miss! Who will you be betting on?