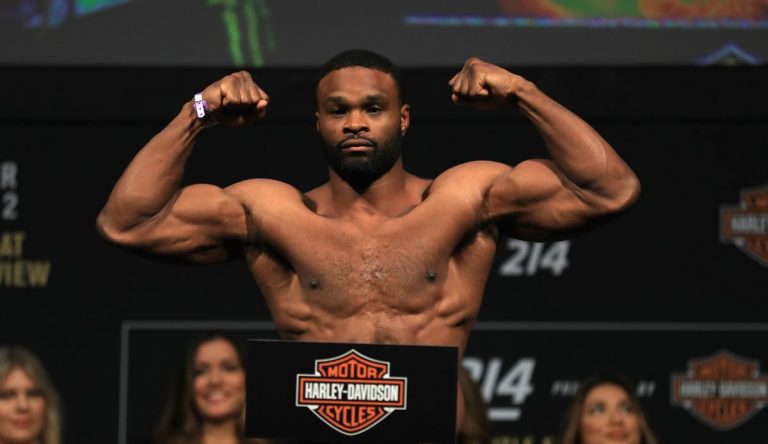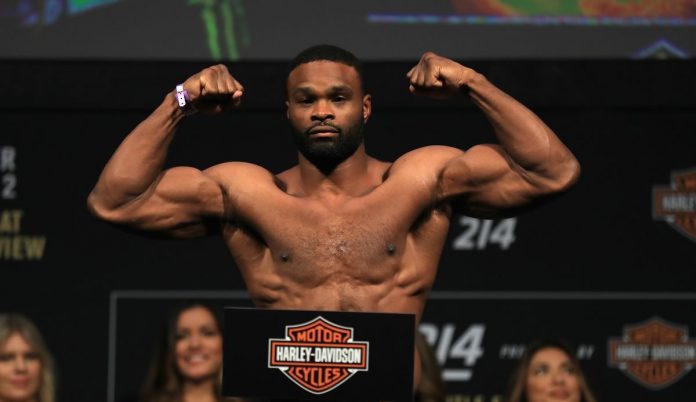 Michael Bisping believes that Tyron Woodley has made the right choice by wanting to get straight back into the Octagon against Colby Covington, following his second loss on the bounce last month.
Woodley returned from a year long hiatus to face rising star Gilbert Burns, at UFC Vegas last month but was outworked for the full 25 minutes. The former welterweight champion was looking to retain his number one contender status. However, a combination of ring rust and his Brazilian opponent' crazy pace, appeared to make him unwilling to engage at certain points of the fight.
In a surprising move, 'The Chosen One' almost immediately accepted a fight with Colby Covington. Despite having back-to-back loses, Woodley is still a dangerous opponent for any top five welterweight and a win over 'Chaos' could put him right back in the title picture.
Bisping showed the utmost respect for Woodley's bravery and determination on the latest episode of his popular podcast, Believe You, Me (transcribed by BJPenn.com).
"Number one, very, very ballsy of him to take another fight so quickly. But B, it's the best thing for him. And C, that's a f***ing huge fight, Covington and Woodley. And a dangerous fight, that isn't no walk in the park. I mean come on, I'm just saying I respect Woodley a lot for doing this.
"He lost his belt in a one-sided affair, he lost his comeback fight in a one-sided affair. And now he runs the risk of losing three fights in a row because Covington is a very, very good fighter, fights at an incredibly high pace."
Covington faced the current champion Kamura Usman at UFC 245 and gave an incredible account of himself, suffering a broken jaw in round four, before ultimately losing via a TKO loss in the last minute of the main event. Bisping reminded listeners that Colby is still a deadly opponent for anyone in the 170lbs division
"Yes, he got knocked out against Usman in his last fight and his jaw got broken. That doesn't mean he can't take a punch, that doesn't mean he's a walk in the park, that doesn't mean he's damaged goods. So I gotta say, Woodley, he has my respect for this."
Do you think that Tyron Woodley's decision to fight Colby Covington on short-notice is brave or stupid?
See also:
.