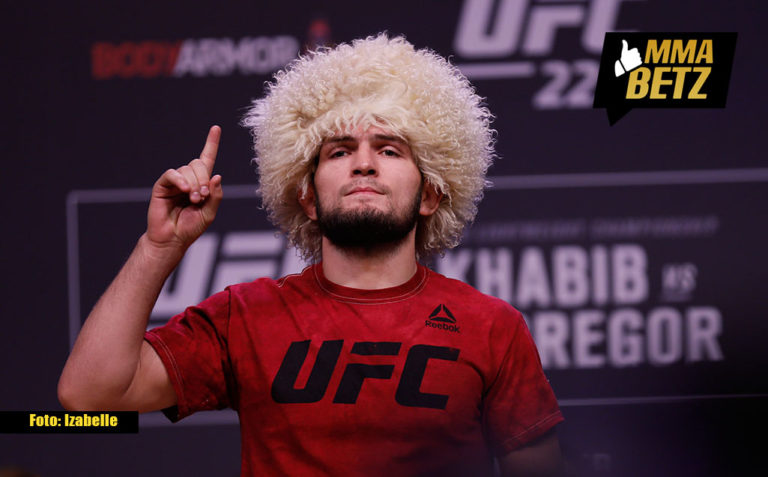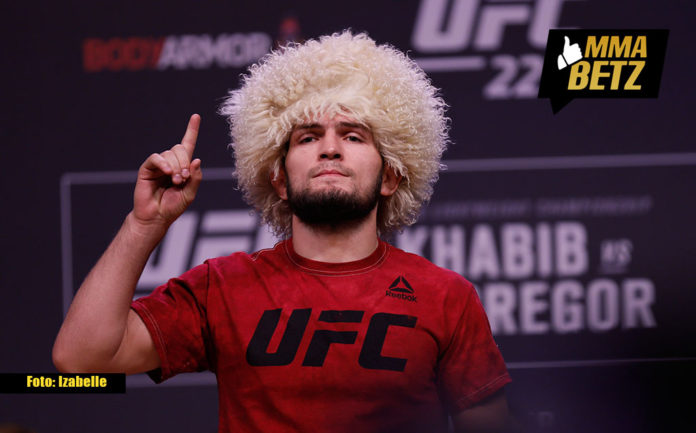 Khabib Nurmagomedov and Justin Gaethje were set to square-off for the UFC lightweight title this coming UFC 253. But following the death of the champion's father Abdulmanap, the unification bout looks set to be moved back. While UFC president Dana White hasn't given an idea of a timescale, he did say that they will give the 'Eagle' all the time he needs.
Speaking in an interview with TMZ Sports (as transcribed by MMA Mania), Khabib's manager Ali Abdelaziz denied rumours that the 31 year old has retired from the sport.
"Khabib is not retiring," said Abdelaziz. "Khabib has some goals to accomplish. You will see him before the end of the year. Now him and Dana are talking and me talking to the matchmaker and we are trying to set a date. I'm sure Dana is going to let everybody know when Khabib is going to fight."
Holding an unblemished record of 28-0, Khabib last fought at UFC 242, where he successfully defended the championship strap against Dustin Poirier. While Gaethje is coming off a fifth round TKO finish over Tony Ferguson at UFC 249, earning him the interim lightweight title.
"We have a blockbuster main event against Justin Gaethje. Two of the best lightweight in the world today in the recent era. We've seen what Khabib does to all of his opponents. We've seen what Justin Gaehtje did to his last opponent. He made [Ferguson] him look like an absolute amateur and that's the best two guys in the world. They are going to fight."
While UFC 253 will obviously be too soon for Khabib to compete, Abdelaziz is optimistic that the UFC lightweight unification bout between his two men will happen before the end of the year.
"You will see Khabib and Justin fight before the end of the year for sure," said Abdelaziz.
While Abdelaziz remains confident that Khabib will return by the end of 2020, his close friend and training partner Daniel Cormier, isn't so optimistic.
"I don't think he's fighting this year, honestly. And it's gong to take a lot of strength from a very strong man for Khabib to be back in the octagon, ever. I just know what Abdulmanap meant to him, and I know that this was their journey together," Cormier told ESPN (as transcribed by MMA Junkie).
"I knew right away that Khabib wasn't going to [come back in September]. … It's going to be too difficult. It's going to be too difficult. Khabib is dealing with something that's so difficult and so tough. And like we spoke a couple of weeks ago, him and his dad's relationship is so much different. He was everything to him, and now he's gone, so it's going to be awhile before we see Khabib.
"And I love my brother, and I hope he takes as much times as he needs because it's just a different situation for Khabib and his dad as opposed to most people. So don't rush yourself back in there, take your time. So we don't get Khabib in September. OK, we get [Israel Adesanya] vs [Paulo Costa], which is a phenomenal fight. You know what else I love? Dana White saying, 'Take as much time as you want,' because Dana is fully aware of the relationship Khabib had with his father. He understands that you can't ask a guy like Khabib to do this thing without coming to terms with everything that he has lost in his life now. So I support him taking some time. He needs it."
See also: