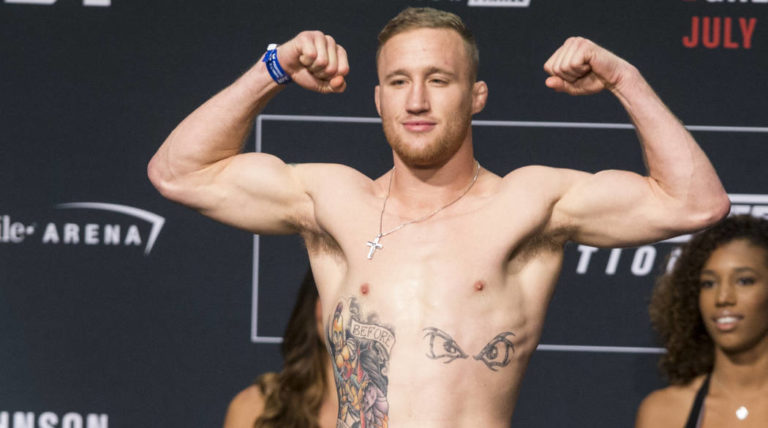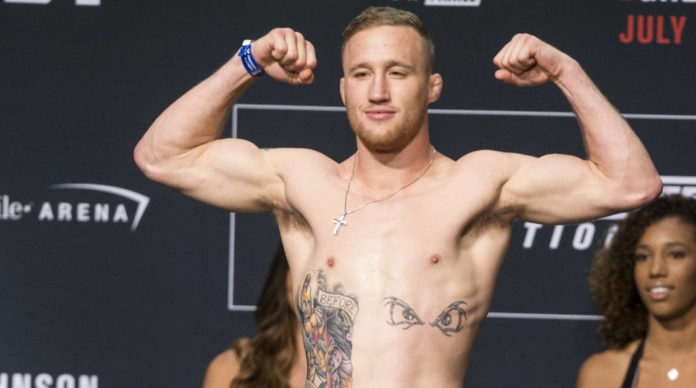 In the wake of UFC 249, we take a look at the fighters who's stock rose and those who will struggle the most as a result of their losses.
Winners:
Justin Gaethje
Justin Geathje shocked the world at UFC 249 when he clinically eliminated Tony Ferguson from lightweight title contention.
Gaethje was dominating the fight prior to the referee's intervention and had landed 143 significant strikes across 24 minutes. The fight looked even in the opening round as both fighters exchanged jabs and leg kicks. However, Justin soon found his range and began to land substantial damage on his opponent's face and calfs. The leg strikes visibly restricted Ferguson's signature free flowing movement. 'El Cucuy' appeared severely compromised in the closing round before eventually being saved by the referee after some crisp boxing from 'The Highlight'.
After securing the interim title win, Gaethje is now expected to fight Khabib Nurmagomedov to unify the UFC lightweight title.
Francis Ngannou
Physical phenomenon Francis Ngannou's stock hit the roof tonight, when he knocked Jairzinho Rozenstruik out cold in 20 seconds.
Number eight ranked Rozenstruik called Ngannou out earlier in the year and the Parisian answered his call. Bad blood emerged between the two giants following the call-out which Francis appeared to have taken personally. Those frustrations only fuelled 'The Predator' to train harder in the build up to the event.
Speaking to Joe Rogan after the big win, Ngannou advised Rozenstruik to take a step back and allow his career to develop at a slower pace. A lesson learned by the big man himself, when he rushed into his first attempt at the heavyweight title, losing to Stipe Miocic.
Henry Cejudo
Henry Cejudo looked as sharp as ever tonight when he took out bantamweight legend and former champion, Dominick Cruz.
The fight ended with a controversial stoppage but some pundits believed that it was justified because Cruz was failing to answer to a barrage of ground strikes. Regardless of the decision, Cejudo retained his championship and decided to go out on top.
In a shock announcement, 'Triple C' retired inside the Octagon, putting an end to an incredible 22 years of fighting. He will go down as one of the greatest combat sports athletes of all time, after winning Olympic gold and two UFC championship belts.
Losers:
Tony Ferguson
Tony Ferguson's incredible 12 fight win streak is finally over and our dreams of a fight between him and Khabib Nurmagomedov may finally be over.
'El Cucuy' had been both devastating and dynamic throughout the last six years of competition and previously won the interim belt himself. However, Gaethje had his number for the entire fight, systematically breaking him down with a mix of power and patience.
One thing that's for certain is that Ferguson will continue to remain a big problem for any lightweight contender going forward.
Niko Price
Niko Price succumbed to the power of Vicente Luque for the second time in his career tonight.
Both fighters put it all on the line, engaging in multiple bone crunching exchanges on the feet. However, Luque was clearly the more established striker and finished Price with some devastating elbows which led to a gruesome eye injury.
Aged 30 and with three stoppage losses in his last five fights, the future looks uncertain for Price but hopefully his exciting fight style will see his future safe in the UFC.
Michelle Waterson
Michelle Waterson ends our list after losing a bizarre split-decision fight with former champion, Carla Esparza.
Their fight was uneventful throughout with neither fighter causing any significant damage. The 34 year old 'Karate Hottie' has now lost two in a row and unlike Niko Price, she failed to demonstrate any skills or ability that would engage the fans in Jacksonville.
Esparza commented in her post fight media scrum that Waterson had continued to practice 'social distancing' during the fight.
You can see the full results from stacked card here and see how the MMA world reacted to the UFC 249 here.
See also: