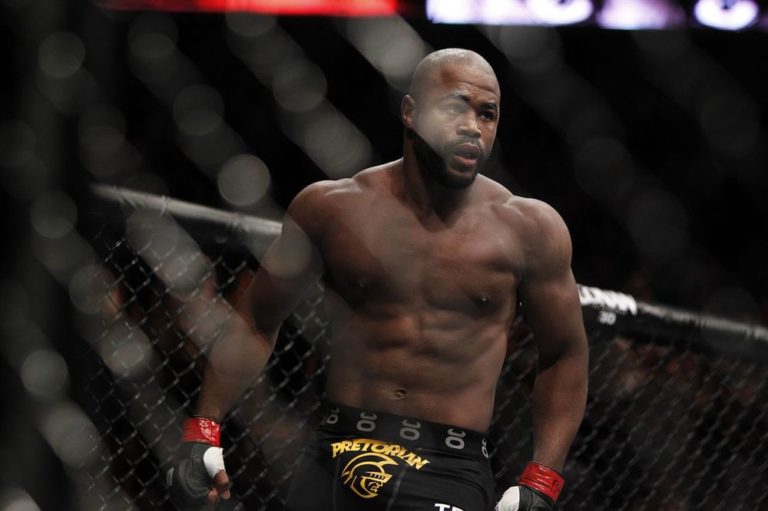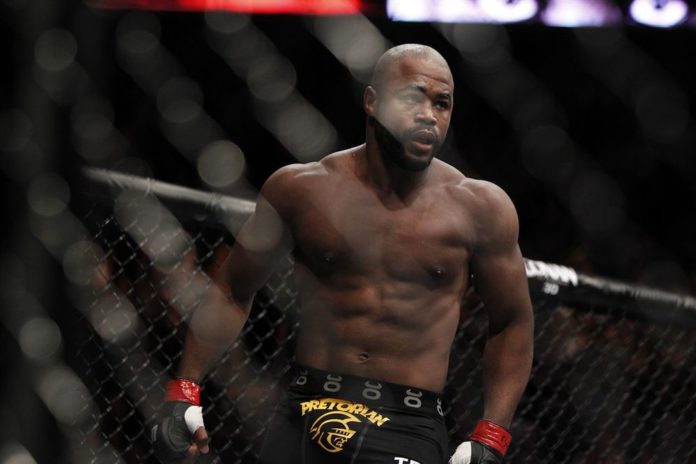 As we all know by now, Rashad Evans is the latest inductee into the UFC Hall of Fame. He has been at the peak of the sport, and beat some of the best to ever do it, from Michael Bisping, Chuck Liddell, Forrest Griffin, Tito Ortiz, Rampage Jackson, Phil Davis, Dan Henderson, and many more. Rashad always seemed to defy the odds, not too many people gave him a real chance. Maybe because he was only 5'10" and fighting at heavyweight on The Ultimate Fighter, maybe it's because he was just a wrestler that could throw hands, at the start anyway.
Regardless of why, he did it. He won The Ultimate Fighter, he won the UFC Championship, and both of which were in a weight class he probably shouldn't have been in. When he was wrestling in college, the highest weight class he ever competed in was 174 lbs, that was only a year or so before he started fighting.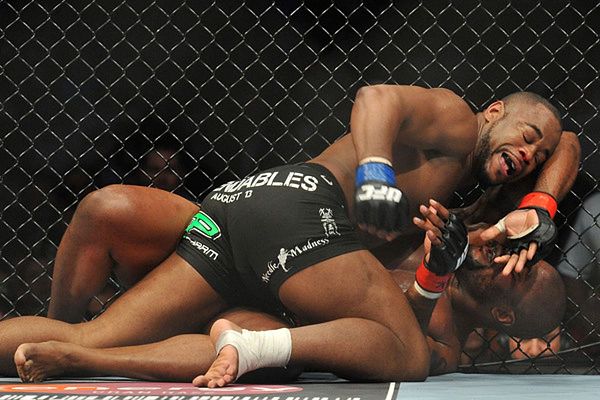 I've seen a few people upset that he's being inducted, but cannot for the life of me figure out why. Rashad has always been a class act, a humble and nice guy, and an elite athlete, turned into an elite fighter. He did what the smallest percentage of combat sports athletes in the world do, he certainly deserves this honor.
Rashad Evans got his start in martial arts when he was in school; he made it to the state finals tournament of New York twice, and was awarded All-State honors both times. In 1997 he placed fourth at 145 lbs, in 1998 he placed fourth at 171 lbs, and in 1999 he entered the National Junior College Athletic Association National Championships at 165 lbs, and also placed fourth. He competed in the same tournament a year later, also at 165 lbs, and this time he placed in first.
Afterward, Rashad moved on to NCAA Division I college, Michigan State. He competed in the Big Ten Conference at 174 lbs, where in 2002 he placed in fourth; he lost to Jacob Volkmann via points while they were wrestling for third place. He competed at the Big Ten Conference again in 2003 at 174 lbs, and placed third.
His results were a little mixed after this, with his most impressive win being a 3-2 win over Greg Jones, a three-time NCAA Division I National Champion, who ended his wrestling career with a 126-4 record. Rashad eventually ended his NCAA career with a 48-34 record, and soon after got into MMA.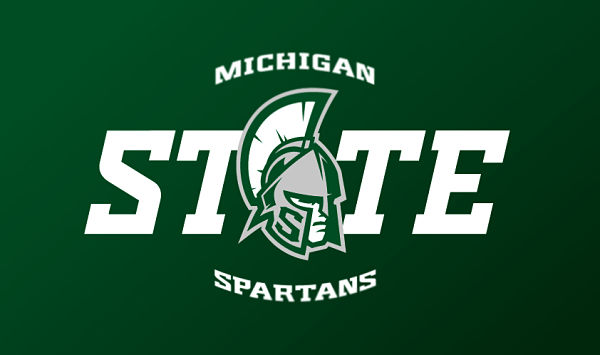 Rashad started out his MMA career being coached by Dan Severn, and won all of his fights before being selected to join the cast for The Ultimate Fighter 2. Rashad was the shortest fighter in the house in his weight class, and also the second lightest. He won all three of his fights in the house via unanimous decision before fighting for The Ultimate Fighter 2 Championship, which he won via split decision over Brad Imes. It's a little nuts to think a guy of Rashad's size won The Ultimate Fighter at heavyweight; he dropped down to 205 lbs in his next fight, where he'd stay for the majority of his career.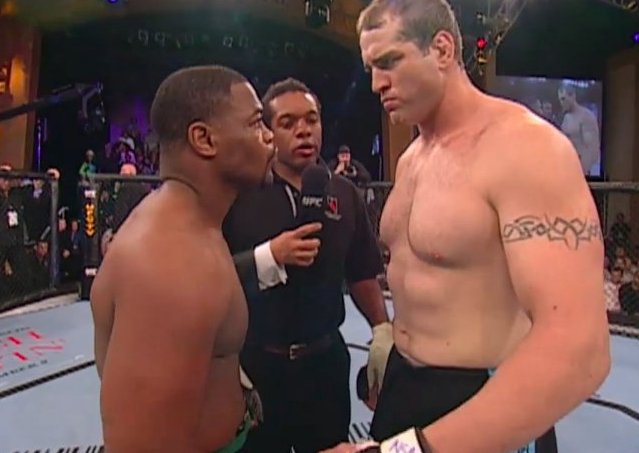 He won his next fight via split decision as well, this time against TUF 1 veteran, Sam Hoger. His next fight would again be against a TUF 1 veteran, Stephan Bonnar, and he won that fight via majority decision. His next fight would be against the 22-5 Jason Lambert, who hadn't lost in three years and had won his last eight fights in a row; Rashad KO'd Lambert in round two, improving his record to 14-0. His next fight would result in the legendary knockout of Sean Salmon we've all seen, where he lulled Sean with his hands and came over the top with a beautiful and devastating head kick.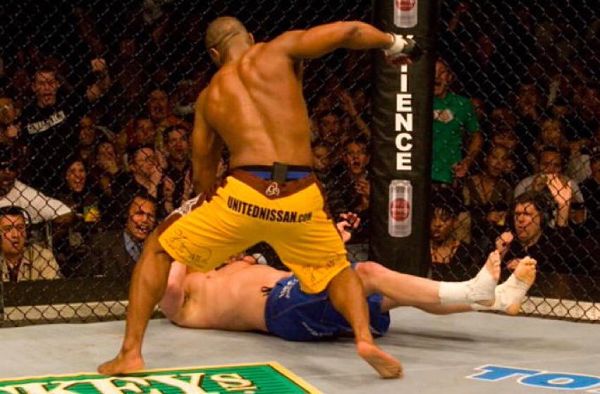 He would then fight legend Tito Ortiz, who had already been in the UFC for a decade at this point, and they ended up going to a draw. It was a good, close, and competitive fight, and Tito was deducted one point in round two for grabbing the fence, and the scorecards were 28-28 across the board; if he didn't grab the fence, this would have been Rashad's first loss.
Rashad would next fight The Ultimate Fighter 3 Champion, Michael Bisping at UFC 78. He won the fight via split decision in a back and fourth, action packed contest, which saw Bisping out strike Evans 52-38, but also saw Evans out wrestle Bisping; he got six takedowns inside the three rounds, and Bisping got two. Though Bisping was two for two on his takedowns and landed one hundred percent of them, Rashad got six of sixteen. Many thought Bisping won, many thought Rashad won, most thought it could've easily gone either way.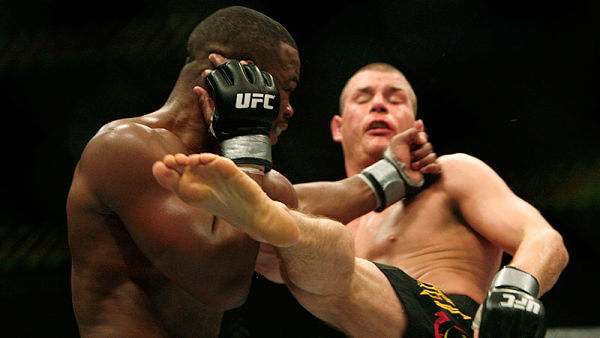 Next would be Rashad's biggest fight to date, he was stepping in to fight the legendary former UFC Light Heavyweight Champion, Chuck Liddell. Rashad spent the first round feeling Chuck out, circling around the outside of the cage looking for his opportunity; then as the second round starts and Chuck tries to pressure, Rashad finds his timing and throws a thunderous overhand right/left hook combo, of which only the overhand needed to land, and it was lights out, Rashad defeated the greatest light heavyweight ever to that point.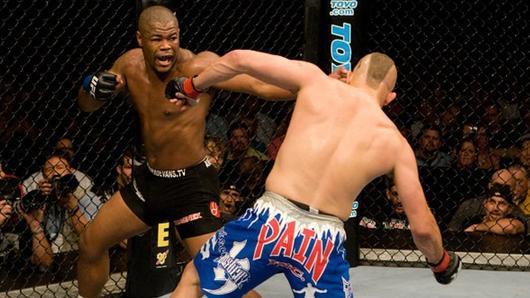 That performance was enough to grant him a title shot, and he took it as he fought The Ultimate Fighter 1 Champion, Forrest Griffin at UFC 92. The first two rounds Forrest was picking Rashad apart, using decent footwork, trying not to get clipped, eating up Rashad's legs, he was doing a good job in the first ten minutes.
Rashad ended up catching one of Forrest's kicks early in round three, took him down, and dropped some heavy hammerfists on him; he stayed in Griffin's guard for a couple minutes, before landing a hard shot right on his chin, and followed up with more to get the TKO victory and the UFC Light Heavyweight Championship in round three.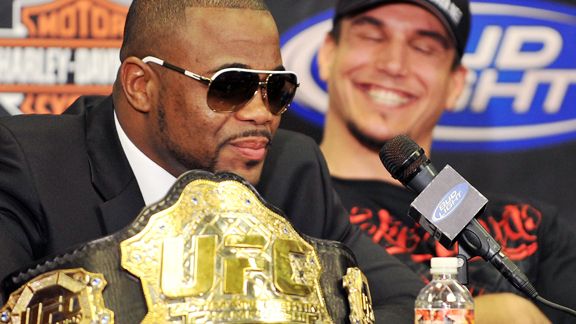 He would lose the belt in his next fight to the presumed unsolvable puzzle, Lyoto Machida. He got KO'd in round two after being knocked down in round one; he landed just five total strikes to Lyoto's 37. We were now in what was considered The Machida Era. He returned to fight Thiago Silva, who was 14-1 in his career, 5-1 in the UFC with all five wins via knockout, and his only loss, like Rashad's, was to Lyoto Machida via knockout. Rashad defeated Silva via unanimous decision, and was then pitted against a bitter rival.
The UFC set up Rashad Evans, and fellow light heavyweight legend Quinton Rampage Jackson to coach The Ultimate Fighter 10. Everyone was so excited to see this fight, these were two of the best the sport had to offer, and they hated each other. They ended up fighting in the main event of UFC 114, but the fight itself unfortunately wasn't as entertaining as the lead up. Rashad ended up defeated Rampage via unanimous decision.
His next fight would be a rematch with Tito Ortiz; they each got a takedown, but when Rashad got his takedown, the ground and pound was too much. He out landed Tito 77-6 in total strikes, and got the TKO victory in round two.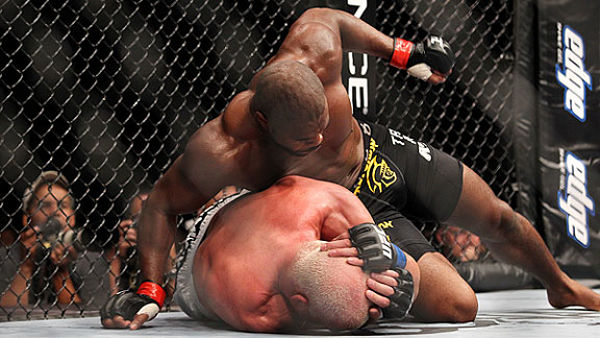 His next fight was a title eliminator, meaning the winner fights for the belt. This was one of his most impressive performances, as he defeated Phil Davis. Not only did he beat him though, not only did he win all five rounds against his as well, but he out wrestled the guy that many were calling the best wrestler in the sport of MMA. He out classed him everywhere really.
Of the four years Phil Davis competed in the NCAA Division I National Championships, he placed seventh in his first year, second in his second year, fifth in his third year, and won first place in his final year, and Rashad mauled him and passed through his guard six times. This performance was more than enough to grant him a title shot at the champion, Jon Jones.
There was a lot of build up to this fight, they were former teammates, now they couldn't stand each other, there was a lot of animosity leading up. Jones ended up defeating Rashad via unanimous decision, and Rashad took almost a year off. When he came back, he fought the legendary Antonio Rogerio Nogueira, or Lil Nog as most refer to him. He got out boxed the entire contest, and couldn't seem to get moving, he couldn't find his groove.
He would then fight another legend in Dan Henderson, it was a pretty uneventful fight, but he got the nod via split decision after three rounds. His next fight would be against Chael Sonnen, the last fight he would look very good in, even great; he had a stellar performance against Chael.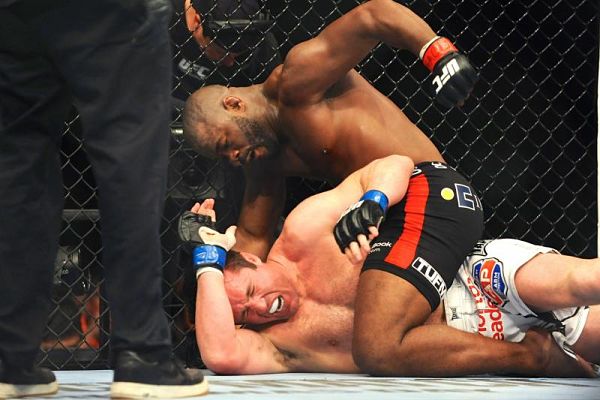 Since then, which was at UFC 161, he's lost five in a row, a few of them were to the best in the world, like Ryan Bader, Glover Teixeira, Anthony Smith, but a couple were guys you'd think he'd beat like Sam Alvey and Dan Kelly. To Alvey's defense, he hits very hard, is quite long, and has very good takedown defense, but that's what happens when fighters get older, they just don't have it anymore.
Mr. Evans also holds a black belt in Gaidojutsu under Greg Jackson, and a No-Gi Brazilian Jiu-Jitsu black belt under Rolles Gracie; along with being an NCAA Division I wrestler, and a former UFC Champion with an overall record of 24-8-1. He made it to 19-0-1 before he tasted defeat for the first time, not including going 3-0 on The Ultimate Fighter 2, and made it to 22-1-1 before fighting Jon Jones. Rashad Evans was great, he was an incredible wrestler with very good boxing, heavy hands, and some decent kicks. When he was on he was one of the best fighters on the planet, even the best at his peak.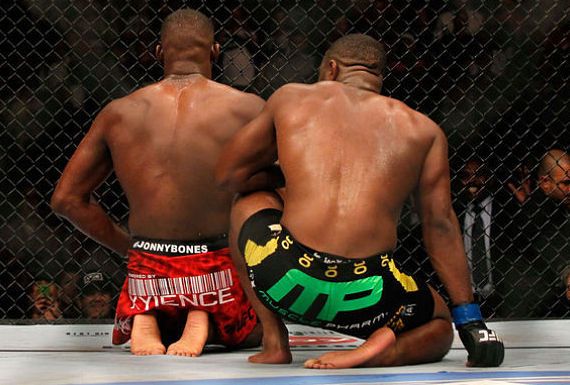 Rashad Evans will be remembered as a guy that went undefeated longer than most, he'll be remembered at the fourth TUF winner (season 2 winner), he'll be remembered as a former UFC Light Heavyweight Champion. He's made a great commentator and a great coach later on in his career as well. Much respect 'Suga' Rashad Evans.