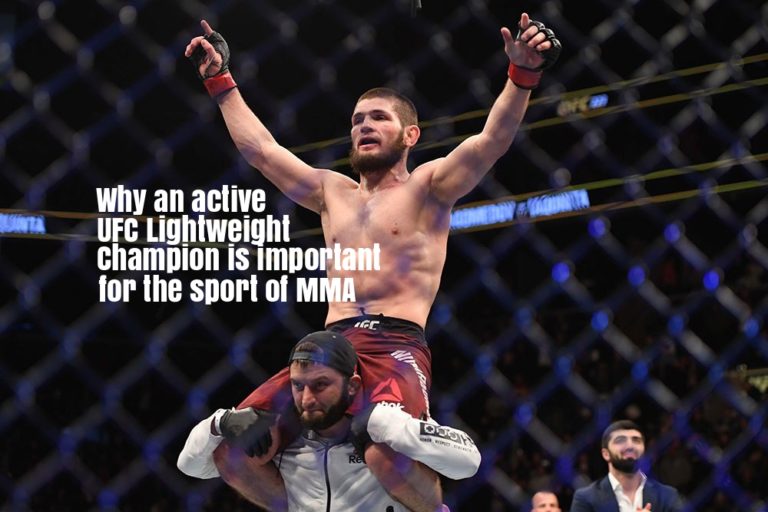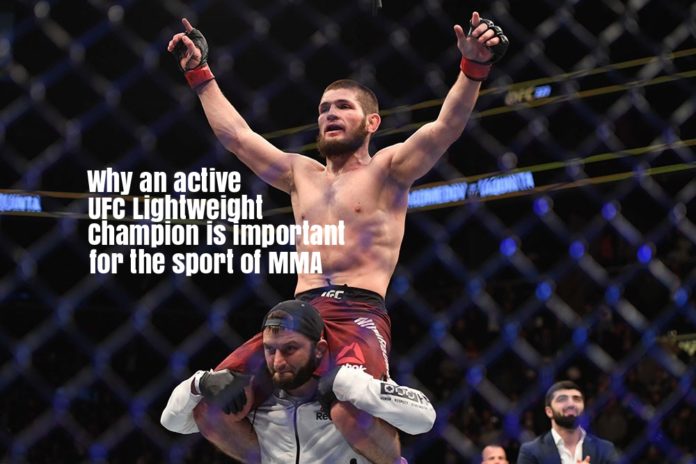 Ali Abdelaziz went to ESPN to say the following: "He gave me very specific instructions. He said he wants to fight September 7, and again in December; and if former welterweight champion Georges St-Pierre can figure things out with the UFC by April, that's the deal. He would like that fight in April. The lightweight division has a lot of contenders, and we need to keep the division going.
Khabib has done this before. He fought Edson Barboza, Al Iaquinta, and Conor McGregor in less than one year from December 2017 to October 2018. If it can be Georges in April, he would love that fight. If not, it can be any contender. To be honest, Conor is going to have to go out there and fight somebody like Justin Gaethje, Tony Ferguson, or Cowboy Donald Cerrone. He's not a worthy enough opponent right now. That's the feeling from all of us, as a team.
Mixed martial arts in the Middle East and North Africa became so big after Khabib won his fight against Conor because Khabib was honoring these people. To go to Abu Dhabi and put on a show for these people, to show these young, Muslim kids these is something called the UFC, and you can become a UFC champion… doesn't matter what race or religion you come from… it's very special for Khabib. He is an ambassador for that religion."
I'm honestly very happy to hear this, for many reasons. Khabib is scheduled to come back in September against Dustin Poirier at UFC 242. If he gets past him, he wants to defend his title again later this year, then again in April. That's great, we've missed enough of Khabib's career as it is; he had a two year break from April 2014 to April 2016, and another year long break from November 2016 to December 2017.
Also, by time he fights again, he'll have been out almost a year. That's four years of his early prime we missed, perhaps it was good for him though. Maybe if he fought during those three years, he would've been in camp more consistently and not taken some time to reflect and grow.
I'm very excited to see him eager to be active, I just hope he doesn't get over ambitious and injure himself again. It'd really be great to see him fight that often, and the other thing, it'd be even better to see the UFC Lightweight Champion fight that often.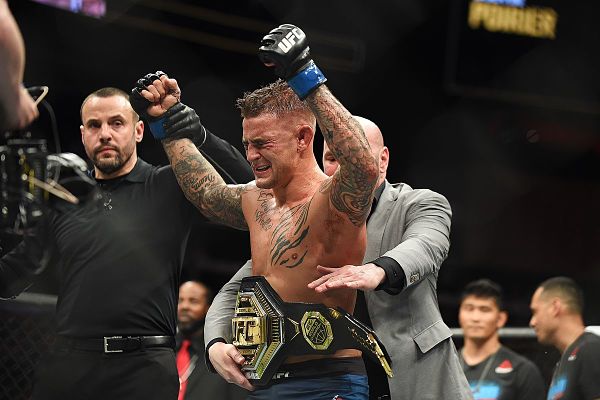 I almost feel the UFC should give this division a higher standard for their belt holder, that higher standard being do not clog up the division. This weight class hasn't had a steady defending champion since Benson Henderson, and hasn't had a champion that stayed active since Eddie Alvarez. Though guys like Eddie Alvarez and Rafael dos Anjos didn't hold their belts a long time, they were still champions and defended their belts pretty quickly, or at least tried to.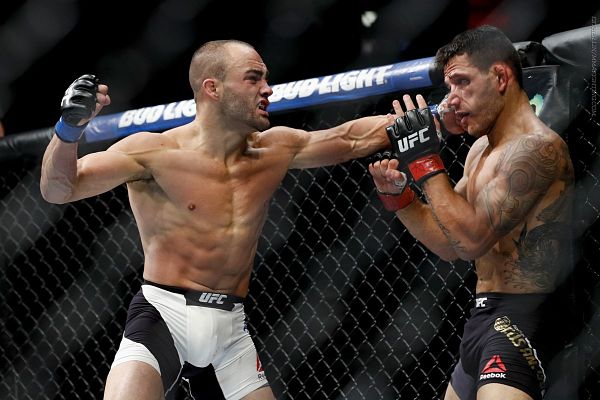 Benson Henderson won his belt against Frankie Edgar in early 2014 at UFC 144, and defended it against Edgar in a rematch, Nate Diaz, and then Gilbert Melendez. He lost his belt, again, like he did in the WEC, to Anthony Pettis, only this time Pettis was able to finish him. Anthony Pettis clogged up the division for over a year.
He came back and defended it against Gilbert Melendez, and then in his next fight lost it to Rafael dos Anjos. RDA defended it against Donald Cerrone, and then lost it to Eddie Alvarez. Eddie lost it in his first title defense against Conor McGregor, and this is where it starts to suck a little.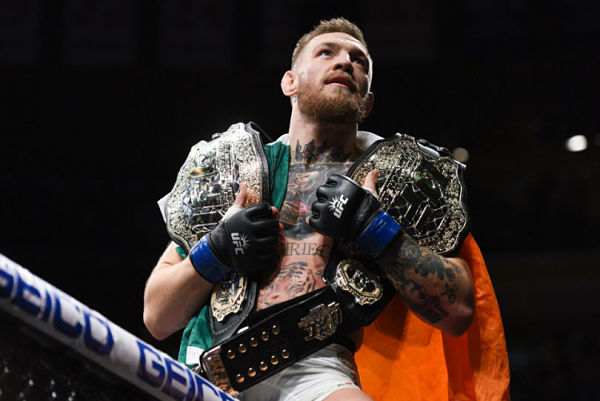 Since Conor McGregor won the UFC Lightweight Championship at UFC 205 back in November of 2016, the same night Khabib Nurmagomedov defeated Michael Johnson, Conor hadn't fought in MMA until his return against Khabib at UFC 229. He went and had that boxing fight with Floyd Mayweather, and left the division without an active champion, the most talent stacked division in the sport.
The lightweight division wouldn't have another vacant title fight until a year and a half later. Tony Ferguson defeated Kevin Lee for the interim UFC Lightweight title at UFC 216, and then he and Khabib were supposed to fight for a vacant belt after realizing Conor wasn't coming back any time soon.
Tony ended up hurting himself a week before the fight, and Max Holloway stepped up to replace him. It's too bad, I really wish that fight would've happened one of the first four times it was scheduled. Max Holloway was deemed unable to continue the weight cut by the commission, and Al Iaquinta stepped up to fight Khabib on a days notice. Khabib won the title, and defended it against Conor McGregor later that year. Since he defeated Conor, he hasn't fought either, which by time he fights, will have been another 11 months the UFC has been without a vacant lightweight title fight.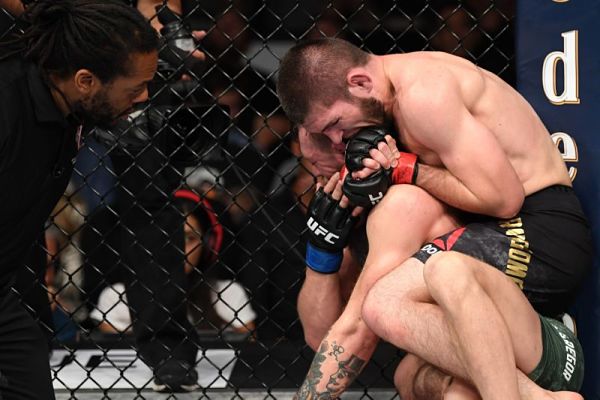 I understand that injuries happen, but when the division is being held up for no apparent reason, it gets frustrating. The UFC Lightweight division hosts has a lot of fighters that are championship caliber, so it really sucks when we can't see how these fights would unfold. Khabib versus Ferguson is a perfect example, we want to know who the best is. Now Dustin Poirier is the interim champion; we have him, Tony Ferguson, Donald Cerrone, Justin Gaethje, that's four guys you could say deserve a title shot without having to fight again.
What's the problem with that?
Well, though it's great to have as many contenders as possible, it's also incredibly unfortunate when you see a guy that has what it takes, and just never gets that shot. Josh Thomson is a good example of that; he was supposed to fight Anthony Pettis at the end of 2013 for the UFC Lightweight Championship, but Pettis got injured. Thomson took a fight with Benson Henderson to stay active, which was a little over a month later, lost an incredibly close split decision that could've easily gone his way, and never got his title shot.
He had just knocked Nate Diaz out, the first and still the only person to ever do so, he had the potential to win that fight against Anthony, but the cards didn't play in his favor.
Tony Ferguson is another great example; I understand that he injured himself and the fight at UFC 223 with Khabib Nurmagomedov was now off because of his own carelessness, but why make him fight Anthony Pettis when he is healthy? He's the Interim UFC Lightweight Champion. It's like what they did to Colby Covington. Khabib Nurmagomedov was lined up to fight that night, and did fight that night, against Conor McGregor.
Many looked at it like Conor was coming back to defend his belt, considering he never lost it, and many said Tony is still the interim champion, why isn't he fighting Khabib? It makes me upset that they both fought, won, looked great, and got finishes that night. The problem with the wait is that we never know if they will get matched up again; even if they do, what about the fact that Tony's 35 and would most likely never get to have a long title reign considering, like he potentially could've before.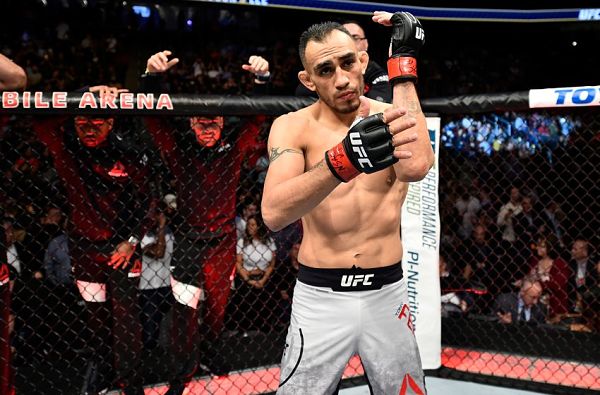 This is the absolute worst division for clutter, I really do hope to see Khabib Nurmagomedov fight Dustin Poirier in September, hopefully they both stay healthy; then I'd like to see him fight Tony Ferguson in December, and either Donald Cerrone or Justin Gaehtje in April of next year. The thing is, both Cerrone and Gaethje would most likely need to take a fight to stay active in that case. I'd really love to see them fight each other, that's a dream match up, but I also want to see both of them fight Khabib. All four of them really, I would absolutely love to see Khabib fight them all. I'm very interested in all of those match ups.
I get that Khabib has Ramadan, but there's a good amount of time when it's not Ramadan, there's no reason he shouldn't be able to compete at least two, if not three times a year. I would love to see that, he's such a tank and all four of those guys are super dangerous. Justin Gaehtje can wrestle quite well, has great scrambles, and is a forward, in your face bulldog throwing heavy and accurate kicks and punches, and doesn't stop until the bell sounds or the referee pulls him off.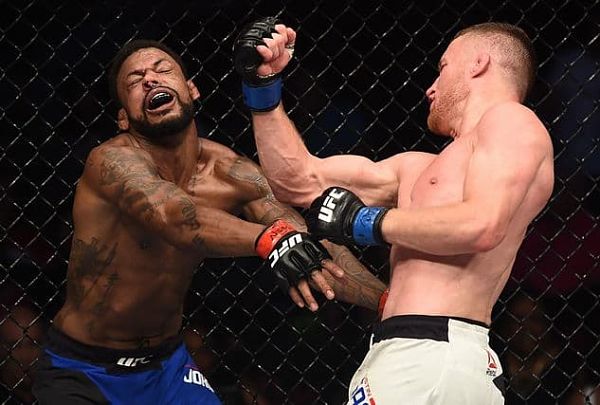 Donald Cerrone has incredible Muay Thai and BJJ, he is literally dangerous in every single place the fight goes, especially now. He's not the same Donald Cerrone he was before, it's a much different game to him now. Becoming a father my be the best thing that ever happened for his fighting career. Tony Ferguson is the same way, in the sense of how he's dangerous everywhere the fight goes as well. He always ends up cutting his opponents with elbows and has a BJJ black belt himself. Khabib's next opponent, Dustin Poirier, he's a real test too.
Dustin has great boxing, wrestling, and BJJ. He has a BJJ black belt, and he most likely hits harder than any other lightweight in the UFC. He's a very well rounded fighter, and he's been through it all too, he's so dangerous. I cannot wait for that fight, I can't wait for any of these fights really. I hope everyone gets their shot. It's so unfortunate to guess what could have been.