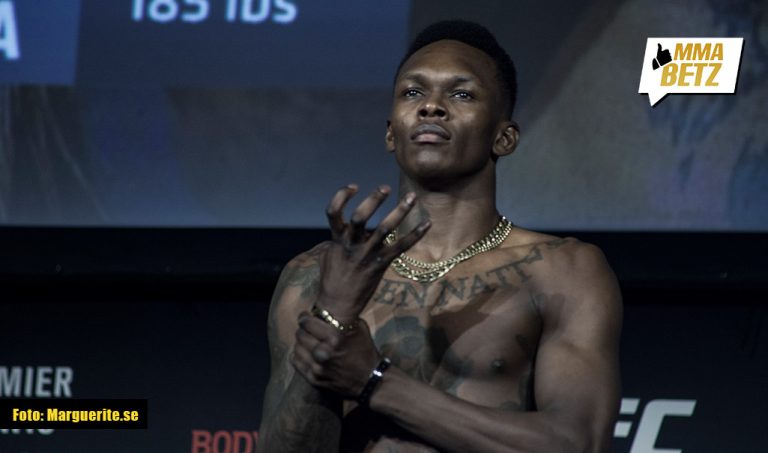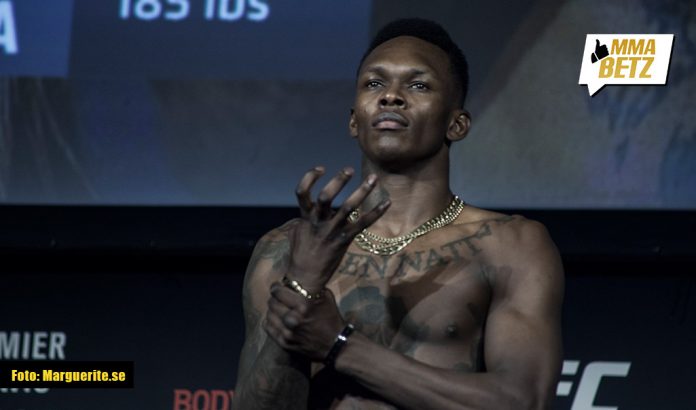 The upcoming title fight between the UFC middleweight champion Israel Adesanya and Paulo Costa is one of the most exciting and anticipated MMA spectacles we have to look forward to this year. Scheduled for September 26th at UFC 253, many predict the bout to be the 'Fight of the Year', including Dana White.
Fight Of The Year?
Speaking at the UFC 253 virtual media day (as transcribed by MMA Junkie) however, Adesanya explained why he disagrees with the UFC president.
"I think a performance of the year, shutout of the year, shutdown of the year maybe. 'Fight of the Year?' I've already had that in my back pocket, but if it happens again – I don't think it's going to happen just because of the situation," Adesanya said. "You have to be smart enough to put it together. This guy gasses after the first round. We have five rounds.
"Look at me in all my fights in the fifth, the fourth round, the third round, the later rounds – I'm always fresh. So, yeah, precision is going to be the key to this fight. Precision, skill and just taking him out one by one."
David And Goliath
What makes the hype even bigger is the fact that both Adesanya and Costa are undefeated in their MMA careers. The UFC 253 main event will be only the second time two undefeated fighters have fought in a UFC title fight.
'The Last Stylebender' is excited to meet the fans' expectations this time, as his last defence against Yoel Romero at UFC 248 last March, was widely regarded as a disappointment, due to the lack of action.
"This is perfect. What I was expecting from my last fight is going to happen this fight," Adesanya said. "In my story, you just can't have it going good and going great in the story. You need a dip in the valley when things go to s***. After the last fight, the performance that Yoel Romero brought, he was lacklustre. I've never been in a boring fight in my life. I had all this criticism, justly or unjustly.
"That was a dip, and now this is the rise back. What better antagonist than this guy, who was undefeated, a KO artist, he looks the way he does, ballooned up. It's like David and Goliath. I f*** this guy up, and it's just spectacular. As they say: Someone's 0 has got to go. It's a beautifully set up story. You couldn't write this s***. You could, but it's real."
No Peace
Organic animosity between Adesanya and Costa, and numerous insults they unloaded on each other, made them both uninterested in burying the hatchet after the fight.
"You can get closure, you know when you break up with someone, and you have closure? You don't need to find closure with anyone. Closure comes within yourself. After I knock him out, I'm just going to carry on with my day.
"Imagine if I have pink hair, and I whoop this motherf***er's ass? I might be another colour by the time the fight comes around. But right now I'm f***ing with this. It's beautiful. It's like candy floss."
Do you believe Israel Adesanya will get the finish against Paulo Costa at UFC 253?
See also: