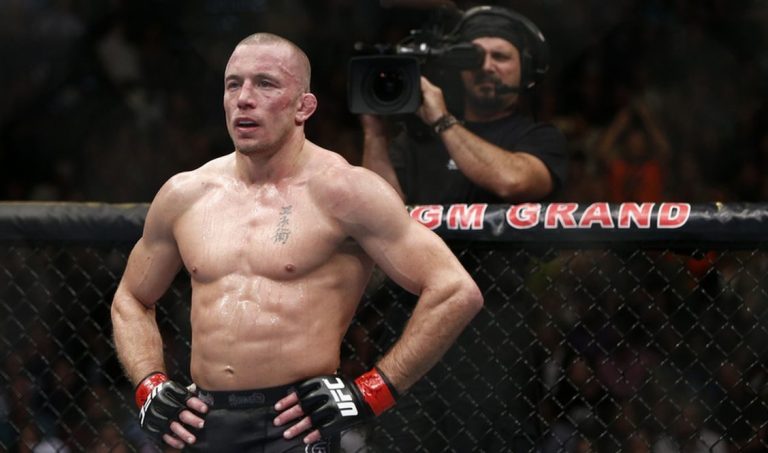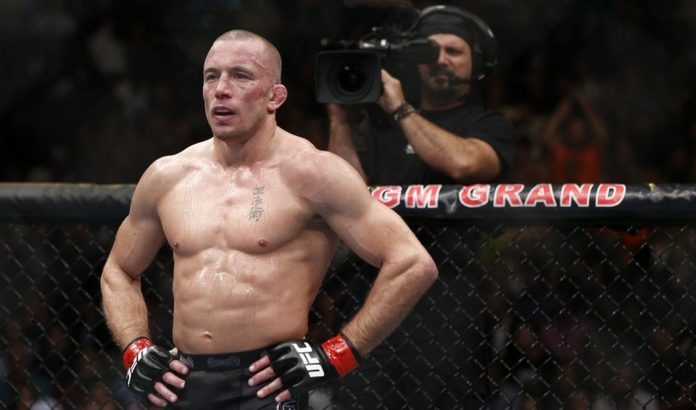 Georges St-Pierre will undoubtedly go down in the history books as one of MMA's all-time greats. As humble as he is known to be, GSP's fighting career is truly one of legend.
St-Pierre became a champion in both the UFC's welterweight and middleweight divisions, and currently holds several company records, including most wins in UFC welterweight title fights at 12. However, MMA fans will be surprised to know how the two-division champion felt about the sport he found so much success in.
"I Never Liked To Fight"
Speaking to UFC.com, St-Pierre discussed how he never actually enjoyed fighting. Although he admits that he loved the perks and benefits that came along with the victories.
"I never liked to fight, and I'm not lying when I say it," the 39-year old stated. "I never enjoyed my time in the Octagon, never a second. I did it because I loved to win, I loved the benefits of it, and I loved the freedom. Back then, I was young, there was the money, the girls, the fame, the access to things nobody had. It was the freedom, that's why I did it. I never did it because I loved to compete and fight. I hated it to the highest level. It's so stressful that it was unbearable for me. However, I loved the rewards. The greater the risk, the bigger the reward, and that's why I did it, and I was very good at it and I took advantage of it. Now, I miss the rewards, I miss the feeling of winning. But I don't miss the feeling of fighting, not even a second."
"I Love It, But I Hate It"
St-Pierre certainly managed to end his MMA career on a high note, defeating Michael Bisping to win the UFC middleweight title back at UFC 217 almost four years ago. However, the roads leading up to that moment were definitely filled with many hurdles as he opened up on the struggles he experienced during his years in the fight game.
"In my early fights, before the fight I would go to eat with my friend David Loiseau, and I was crying," St-Pierre added. "'This is my last one, I promise, I'm not made for this. I hate this stressful life.' And he was saying the same thing. Then after the fight, we'd look at each other when we won and were like, 'Yeahhhh, when is the next one? We love it.' How crazy is this? It's a very weird thing and I can't really explain it. I love it, but I hate it at the same time. It's a crazy lifestyle. The outcome could be so negative for your well-being, but the rewards of it are so great. It's a crazy gamble. It's like going all-in every time. I love training, I love the lifestyle, I love everything about it, but the night of the fight, it's very stressful and I don't miss that."
What's Next?
It remains to be seen whether St-Pierre will return for one more fight. Will he take Dana White's advice, and enjoy retirement? Or could he be lured back in by the talks of potential a super fight with Khabib Nurmagomedov?
Khabib hung up his gloves after successfully defending his belt against Justin Gaethje. However, the undefeated lightweight champion has often expressed his desire to attempt to go 30-0 by beating St-Pierre, and is expected to meet Dana in the next week on Fight Island to discuss his fighting future.
Regardless of any decision though, Georges St-Pierre has left a legacy that many MMA fighters could only dream of. Would you like to see GSP come back for one more fight against Khabib Nurmagomedov?
See also: