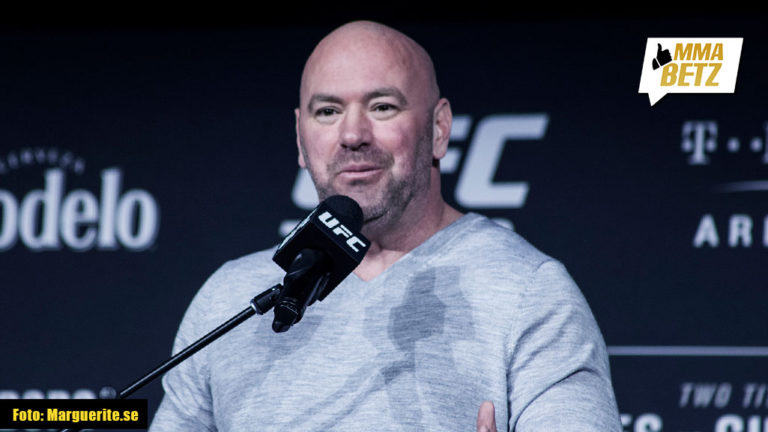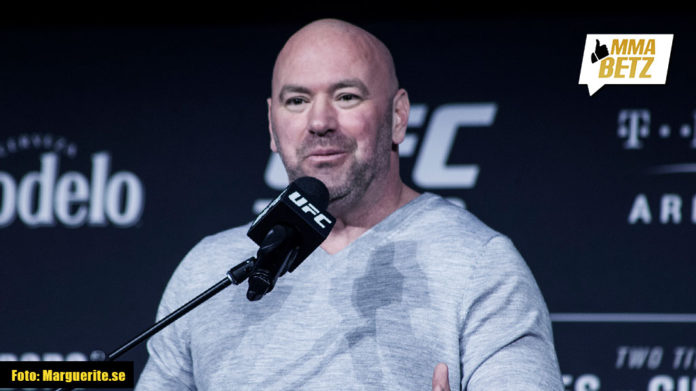 UFC President Dana White, has revealed that the company is set to lose at least $100,000,000 in 2020 as a result of the coronavirus pandemic. Events were cancelled for the first two months of the crisis and it is not known when fans will be able to start attending shows again.
Florida was the first state to host the promotion when it authorised a trio of events at the VyStar Veterans Memorial Arena, including UFC 249. However, future events will take place at the custom built UFC APEX prior to the completion of 'Fight Island.
'I'm Gonna Push Through This'
After weeks of experimentation with COVID-19 testing and other safety procedures, Dana believes that the company has now developed a successful virus prevention system. Yet despite his recent triumph, the UFC boss told journalists at a media event on Friday (transcribed by MMA Fighting) that he understands why other sporting organisations may be hesitant to resume live events.
"If you look at these other sports right now, 'Are we gonna go or are we not gonna go?' The big problem for all sports right now, me, them, is the gate. We'll lose over $100 million dollars this year. Over $100 million. It would be much easier for me to sit back and say, 'Let's wait this thing out.' Waiting this thing out is a good option for a lot of people right now because there's no gate.
"Why aren't they releasing all these movies? They have all these movies in the can right now, they could be pumping these movies out left and right. Because they're gonna lose possibly hundreds of millions of dollars in releasing these movies without people going and buying tickets in movie theaters. It usually goes to movie theaters, then it goes to some exclusive pay window, and then it gets released everywhere, then on TV. Financially, it's hard to operate right now with the way that things are going on, but I'm moving forward. I don't care. I'm gonna push through this."
Dana also pointed out that some sports organisations lack the autonomy that he has enjoyed during this situation. In place of a live crowd, the UFC has still generated a significant amount of income from Pay-Per-View sales and TV rights.
Travel Restrictions And Fight Island
Although Dana has stated that the UFC has now caught up with their postponed events, international travel restrictions are still a big obstacle going forward. Many of the companies most marketable fighters are stuck in their native countries. Those that have been impacted include MMA superstar Conor McGregor and Russian lightweight champion, Khabib Nurmagomedov.
When asked about his plans for these stranded fighters, Dana admitted that he no longer has all of the answers.
"Three months ago, ask me any question about this business, I will tell you, 'It's a fact. Definite. This is what's going to happen. I don't know anymore. I don't know. Since this thing started I've been trying to get ahead of it, and get ahead of it, and get ahead of it. And every time we thought we got ahead of it, the next day it would change
"I'm not gonna sit here and act like now that it's all starting to come back I know what's gonna happen 30 days from now because I don't. I am in the same boat as everyone else. I'm just trying to think ahead and figure this thing out and be aggressive, but be smart about it."
A Bad Time To Ask For A Raise?
Tensions spilled over this week when negotiations for a superfight between Jon Jones and Francis Ngannou came to a standstill. Dana publicly criticised the light heavyweight champion for demanding an 'absurd' amount of money during such a difficult time for the sport.
Jones strongly denied these claims but Dana's statement may act as a warning to other fighters who wish to negotiate their salary during such a turbulent time.
"In this business, I am the guy that assumes all the risk. I'm gonna get you to fight for this, and you're gonna fight for that, you, you, we build a card. When we came out in this pandemic, common sense would tell you we're gonna do good. There's no guarantees that we're gonna do well. I assume all the risk and that is my job to figure out.
"I haven't paid too much attention to it 'cause I got my own problems, I think that's what's going on in baseball. The owners are saying, 'Wait a minute, we're gonna get killed here. You guys are gonna have to take pay cuts.' And the players are saying, 'Wait a minute, that's not my problem. That's your problem. You've got to figure out how to make money. You told me you were gonna pay this much money to play baseball.'
"I haven't done that to any of my employees either. I haven't laid off any of my employees. Nobody at work has taken a pay cut at the UFC and we're in the same boat that everybody else is in, yet I'm running my business and I haven't cut anybody's money. I haven't asked one fighter to take anything less. It's the complete opposite, they're asking for more money and the way that I look at it, that's my problem. I need to figure that out."
What are your thoughts on how Dana White has managed the UFC during the coronavirus pandemic?
See also: