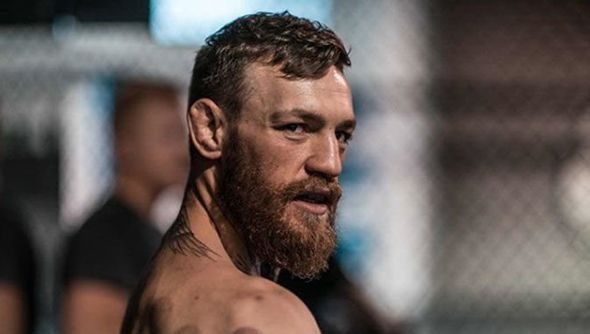 Conor McGregor had a frustrating 2020, but he is hoping to turn things around in 2021.
McGregor is set to face Dustin Poirier in the main event at UFC 257 this weekend. The two fought for the first time at UFC 178 in 2014, with the Irishman stopping his opponent in under two minutes.
When they meet for the second time in a few days, McGregor predicts an even better performance as he promises to finish his opponent within sixty seconds. The former UFC two division champion also plans to stay active moving forward, as he has his eye on every top UFC lightweight.
Tough But Great 2020
Speaking to ESPN's Ariel Helwani (as transcribed by MMA Mania), McGregor said that despite the hurdles, he had a great 2020.
"As always we focus on the positive side," McGregor said. "I had a great 2020. I had a great performance. I opened the show. Highest pay-per-view. Highest gate. Fastest main event knockout. An extravagant blockbuster event that set the UFC off on a trailblazing run. And I'm very happy about that, very proud of that. As you said, I was satisfied but not overly satisfied. I was ready to continue. It didn't go that way. It is what it is. I still have that inside of me now, I'm still ready to go."
McGregor kicked off his 2020 with a spectacular forty second win against 'Cowboy' Cerrone at UFC 246, and although he wanted to compete a couple more times last year, it didn't work out as he would have liked.
"There was a lot of talks about me coming back, I was so eager to come back. I wanted to come back," McGregor continued. "The Tuesday after the fight against 'Cowboy' Cerrone I had that meeting with Lorenzo [Fertitta] and Dana [White] and the conversation was 'What do we do now, what's next? What was the next bout?' We couldn't get the answer at that dinner. And it just didn't come to fruition. I was eager, I was trying to get things moving, and it just didn't happen with all the circumstances surrounding it, the year and what went down. It just went the way it went and it is what it is."
Looking Forward To 2021
This year however, McGregor has a lot to look forward to, including some interesting matchups in the UFC lightweight division, and a potential boxing bout with Manny Pacquiao.
"I feel now, I have transformed myself into a lightweight frame again. I did it healthily and am full of energy and vitality and I'm ready to showcase myself at 155 pounds at my absolute best and I'm very excited about that," McGregor said. "Doing that opens up a lot of options for me. There are many lightweight contenders, and many options. I've heard Nate [Diaz] is coming back down to 155 which is exciting. There's boxing escapades, and things. I don't think what happened last year will happen this year."
Retirement
In June last year, McGregor announced his retirement from the sport, but he explains that it was purely out of frustration, and now he's in a great spot.
"It was out of frustration," McGregor revealed. "When you're trying to get things moving and it's just not happening … you're getting shelved, it felt like I was shelved almost. I felt like if I'd been run out a couple more times that year, not only would my skillset and sharpness be in tune more, we're also talking 800 million in revenue for the company.
"It was certainly out of frustration, but it is what it is, the past is the past. I felt like I got what I needed to get off my chest, and I felt like it's been reciprocated well and the other side has come back as well. So I'm in a great spot and I'm excited to come back, and that's what we're focusing on: the positive side of it and the future."
Who do you think wins the UFC 257 main event between Conor McGregor and Dustin Poirier?
See also: