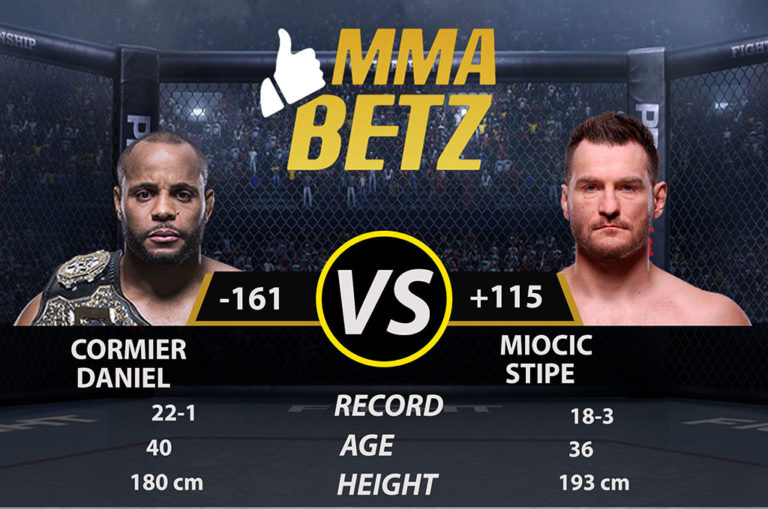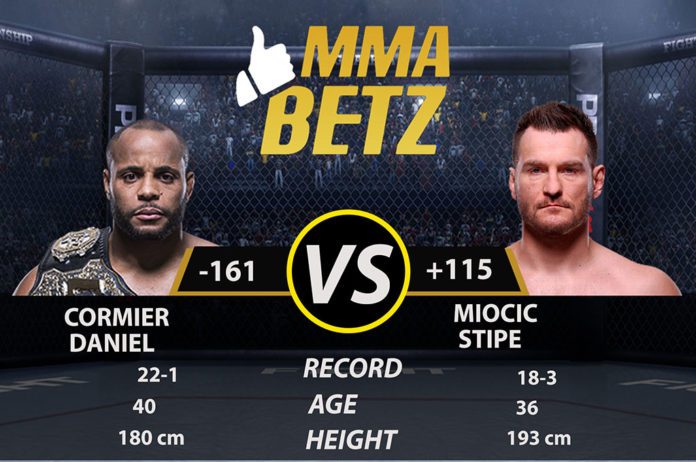 The UFC hosts one of their best cards of the year this weekend at UFC 241 in Anaheim, California. UFC 235 and UFC 239 were pretty stacked too, so I'd say this one is certainly top three thus far into the year. We have a heavyweight title fight in our main event, a fight we've been waiting a year to see get run back. Both our co-main event and our feature fights have been in the making for quite some time.
We've been waiting for Yoel Romero versus Paulo Costa for about a year now, with that fight being made and cancelled numerous times, and we've been waiting for Nate Diaz and Anthony Pettis to fight each other for about six years at this point.
Most of us forgot about that matchup, but now we finally get to see it. There are so many great fights on this card, it's going to be one incredible night of fights! Here in this text I will give a little insight into the card and some of its best fights: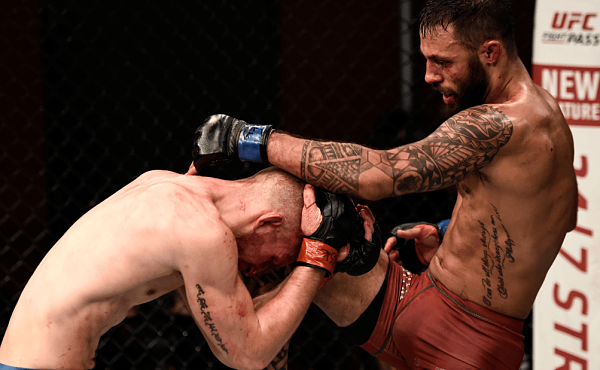 Firstly, in our second fight of the night, we have a clash at 135 lbs between Brandon Davis and Kyung Ho Kang. Neither of them have the best records, but they're both very skilled finishers that have lost mostly decisions, and they're also both very exciting to watch.
Davis seems to have found a new home at bantamweight after going 1-3 in the UFC's featherweight division. Kang finally returned last year after a three-and-a-half year absence due to a forced military leave. It'll be quite interesting to see how this fight plays out.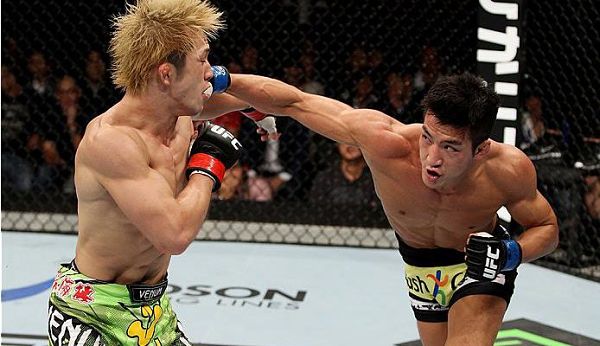 The first ESPN fight we have is the 14-0 Manny Bermudez taking on the last man to defeat Ray Borg, the 12-1-1 Casey Kenney. Bermudez is an incredibly opportunistic fighter that's always after the submission, that's how he got eleven of his wins. The former LFA champion (Kenney) showed some great skills in his UFC debut against Borg, it'll be interesting to see how he does after he's settled into the UFC with a couple more fights.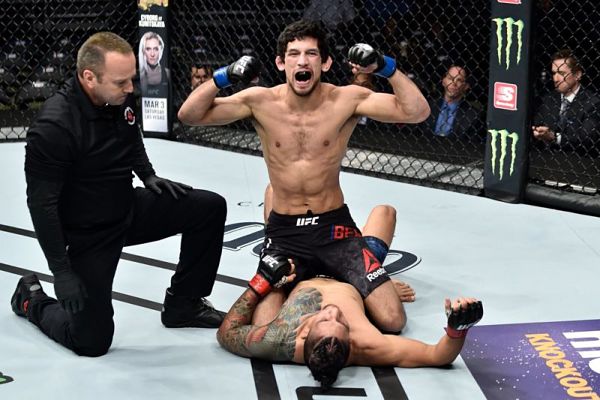 We have a good showcase between Christos Giagos and Drakkar Klose after that, a good test to see where each guy is at. Klose is a very talented striker, and Giagos is 2-1 in his UFC return, after going 1-2 in his first UFC run.
Next is perhaps everyone's favorite fight on the prelims, a matchup between top bantamweights in Raphael Assuncao and Cory Sandhagen. Assuncao has been one of the best fighters in the entire world for a long time now.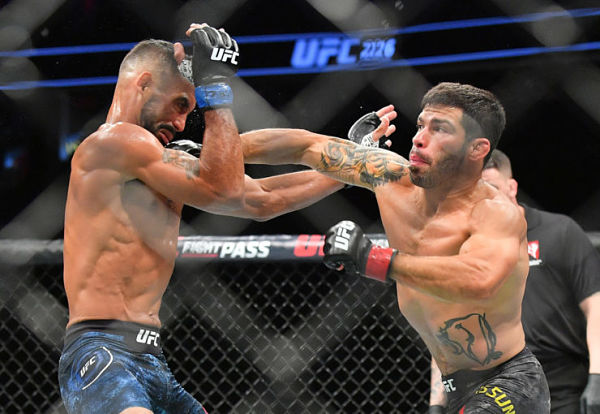 His BJJ is at a very high level, and people sleep on his striking. His boxing is tight and sharp, he has a little power, and his kicks, particularly leg kicks, are very effective. Everyone just writes him off because he wins a lot of decisions and doesn't talk much.
All of that against a long rangy guy like Sandhagen, who's 5'11" with a 71" reach, as opposed to Assuncao, who's 5'5" with a 66" reach. Sandhagen came to the UFC with a 7-1 record, and has gone 4-0 thus far with three finishes and a decision over John Lineker. This is a great fight to put on ESPN in order to sell this PPV.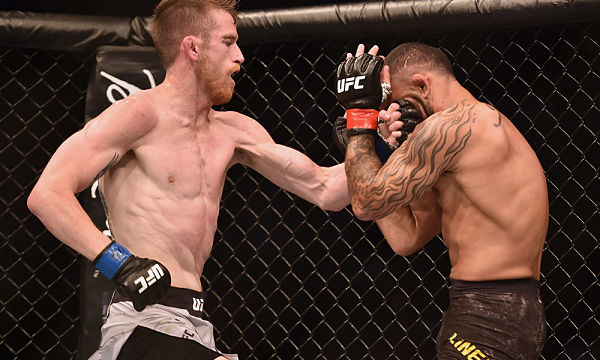 We get to see Devonte Smith in the final prelim bout as well, who's 10-1 with ten finishes and nine knockouts. He'll be fighting fellow knockout artist Khama Worthy, who's making his UFC debut. This will be a great one you don't want to miss, it's almost guaranteed fireworks. This fight will be on ESPN around 9:30pm ET/6:30pm PT.
Kicking off the main card will be a middleweight matchup between Derek Brunson and Ian Heinisch. Brunson ended his losing skid in his last fight against Elias Theodorou, and this will be Heinisch's first UFC fight with someone that isn't an elite BJJ black belt that'll try and take him down the entire fight.
Yes, we've seen the NCAA Division II Derek Brunson out-wrestle some of his opponents in his fights, but very rarely. He generally stands and trades, looking for the knockout. Heinisch has done well against opponents that try to grapple him, how well will he do against a powerful guy like Brunson?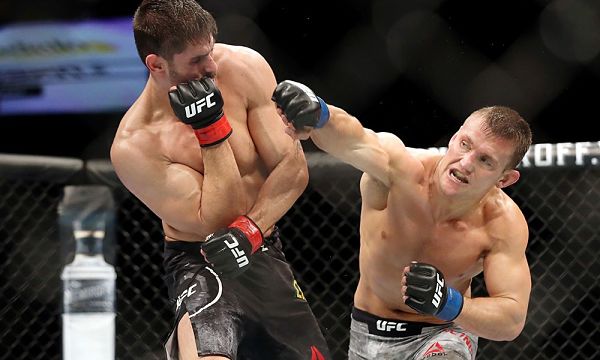 Next up before our final three is a great featherweight fight between Gabriel Benitez and Sodiq Yusuff. Benitez has looked great since losing to that Peruvian tank named Enrique Barzola, and has won his last two. He also holds a few UFC records in the striking department, a couple of which include having the third best striking defense in UFC history, and the best striking defense amongst active fighters, both of which are at 73.2%.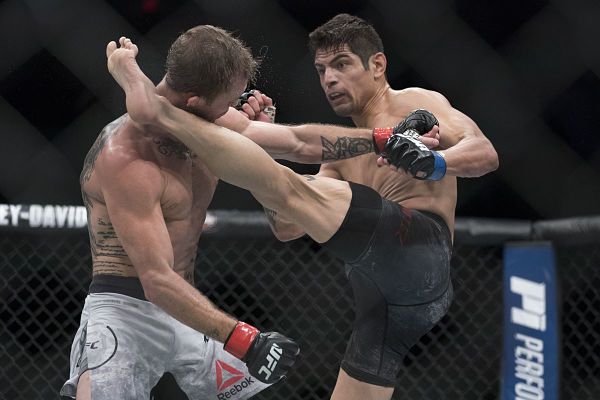 Yusuff is a brutally powerful striker, and is coming off a win over Sheymon Moraes, who's a multiple time kickboxing and muay thai champion in Brazil. He didn't just beat Moraes, but out-struck him 99-58 in total strikes. This is a great matchup that I cannot wait for!
We have the 31-year-old Benitez, who's perhaps a little more technical, and the 26-year-old Yusuff, who's a little more dangerous and physically imposing. It'll be very interesting to see how this one plays out.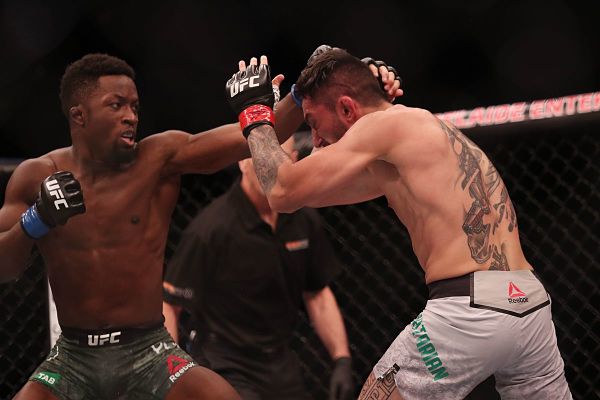 Next up is our middleweight war that we kept losing, these two have been scheduled together quite a few times, and it fell through every time. Now we finally get to see this fight happen and see who's better. These are two of the most dangerous, powerful, naturally talented, and scariest middleweights the sport has ever known, and now they're going to fight.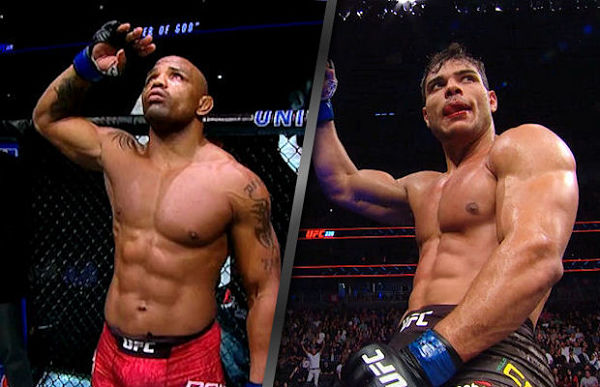 Will Paulo Costa be able to run through Yoel Romero like he's been able to do to everyone else? He dealt with eating a ton of stiff jabs from Uriah Hall, but gutted through it and KO'd him, like he's done to all of his opponents. Or will Yoel Romero weather the storm and get perhaps another third round knockout? We finally get our answer at UFC 241.
We then have our co-main event of the evening, a stellar matchup between Stockton's own Nate Diaz and the former UFC and WEC Lightweight Champion, Anthony 'Showtime' Pettis. This is another fight we've been waiting for, only this one, we've been waiting much longer.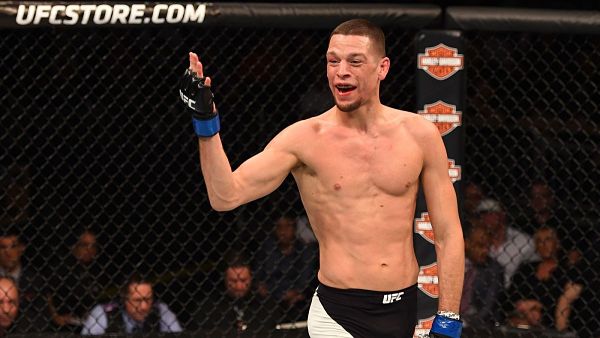 Diaz opened up on his dislike for Pettis when Pettis was the champion, and Pettis came back with words of his own. It seemed we may get to see it, but it just never happened, and we all forgot about the matchup. Now we finally get to see this one as well. Diaz may be able to keep Pettis at range and use his straight punches effectively like Stephen Thompson did, but Thompson had kicks to utilize as well, Diaz doesn't.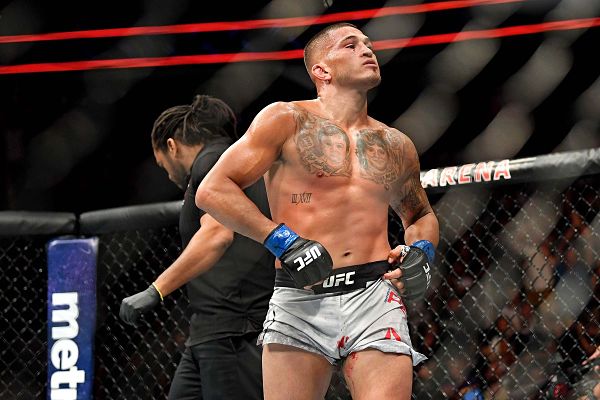 With the incredibly wide diversity of kicks that Pettis possesses, it may be a bit hard for Diaz to combat that with only punches. Then again, if Pettis doesn't finish Diaz by round three, it'll be very interesting to see what happens in those last five minutes, given Diaz' pace and Pettis' recent occurrences of wilting as the fight goes on.
Finally we have the epic main event rematch to declare the best heavyweight on the planet. Did Stipe Miocic learn from his mistake(s) made on July 7, last year? Will he be looking for Cormier's punch off the break this time? For his sake, I'd hope so.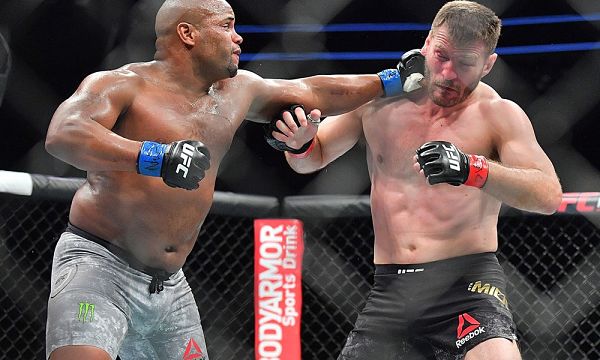 Though it's doubtful that Cormier knocks Miocic out in round one again, this is MMA, absolutely anything can happen. Miocic could knock Cormier out in any of the five rounds, and Cormier can knock Miocic out in any of the five rounds. Or it could go to a decision, none of these outcomes would be shocking.
Neither man has shown much of a weakness in endurance, and neither really have much of a weakness to begin with. How does this one go down, who walks away with the belt around their waist at the end of UFC 241?