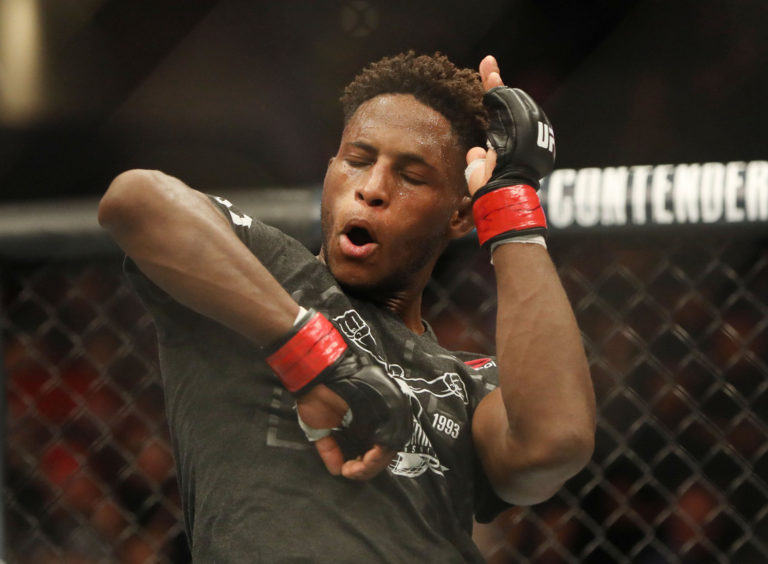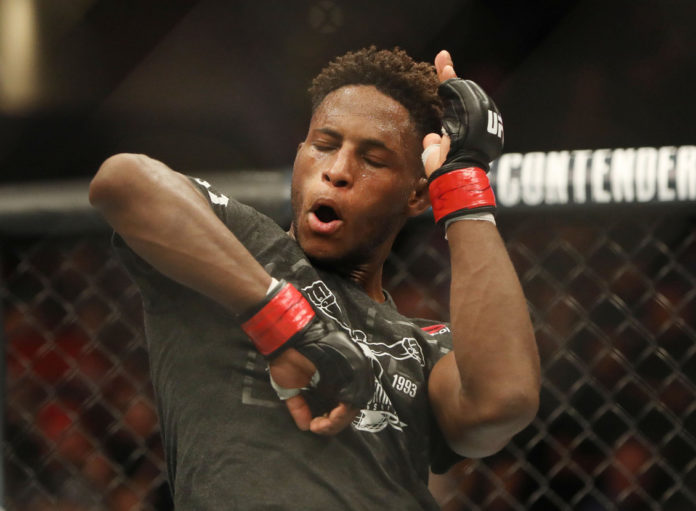 There is a lot of hype around this 28-year-old stud, he has a very bright future in the sport of MMA. After a successful kickboxing career, winning multiple titles, 'Mean' Hakeem decided he wanted to pursue an MMA career.
Just eight fights in and he made his UFC debut, and just a couple fights later, here we are at UFC 240, where he'll take on 24-year-old Japanese prospect Yoshinori Horie. Continue reading for a look into Dawodu's career, and what his fight tonight may look like: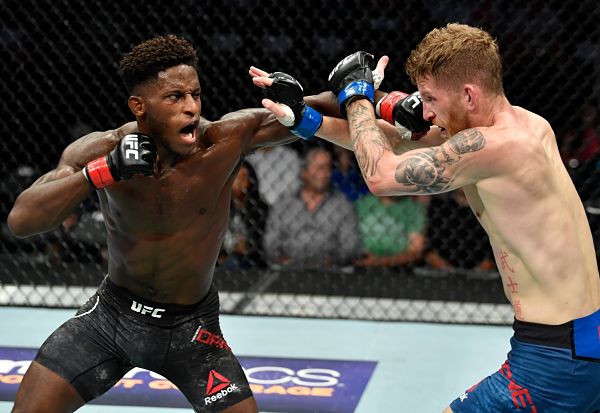 Hakeem Dawodu is an incredible athlete, and is very skilled in the striking department. He went 42-5 as an amateur, and 12-0 as a professional, before turning to MMA. Dawodu won his first five fights (all via knockouts), before his sixth fight resulted in a draw against the fellow undefeated Marat Magomedov.
He would rematch Magomedov in his next outing, winning the fight via TKO in round two. 'Mean' Hakeem would then defeat Steven Siler via unanimous decision before making his UFC debut with a 7-0-1 record.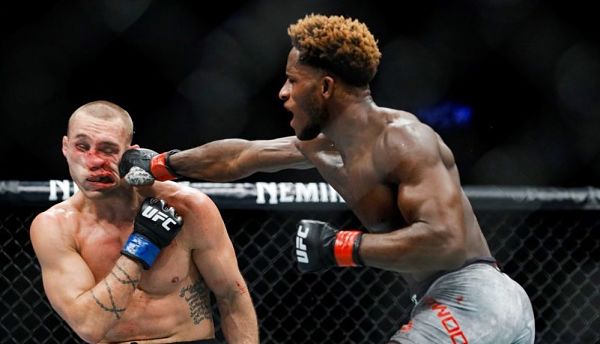 Dawodu's UFC debut didn't last long, as he got submitted by Danny Henry just :39 seconds into round one via guillotine choke, before picking up back-to-back wins in his last two fights. He won all six rounds in those two most recent decision wins, and he's now looking for his first finish inside the octagon. Six of Hakeem's wins are knockouts, and the other three are decisions.
The striking of Hakeem is of course at a very high level, he's very slick, precise, and accurate. He knows when to throw and how to pick his shots very well. Now it's time to see how well he's evolved since UFC 231, which was the night of his last fight. That's an interesting fact, his last fight was the same night as Max Holloway versus Brian Ortega, and now he's fighting on another card that Holloway's headlining.
As for his opponent, on paper he seems pretty similar. Horie is 8-1 with five knockouts and three decisions, with his only loss via TKO. He appears to be a skilled striker himself, as three of those five knockout wins are KO's. This will be Horie's first fight in the states, it'll be interesting to see how he does against a guy of Dawodu's caliber in his UFC debut.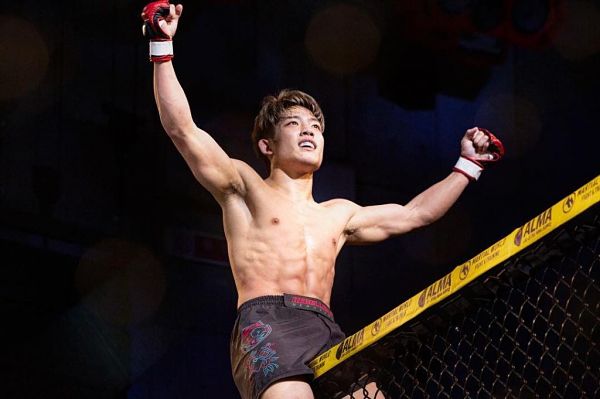 All of Dawodu's fights have taken place in either WSOF or the UFC, and all of Horie's fights have taken place in Pancrase. This means they both started out in elite promotions, this should be a very interesting striking battle. However, this is MMA, who knows if it'll stay on the feet the entire time. How will this promotional newcomer fare against the three-fight UFC veteran in this match up of dangerous strikers? Tune in to ESPN2 at 9pm ET to find out!