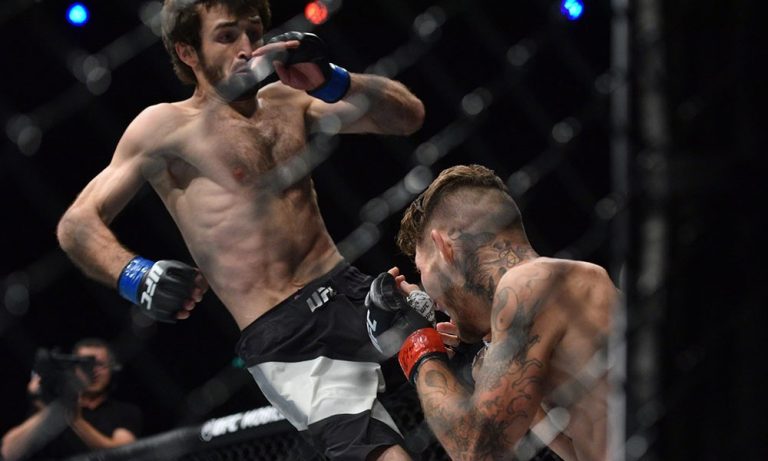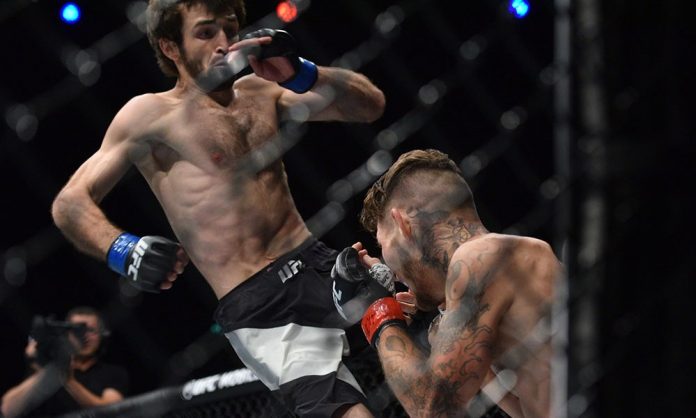 Tonight we have a stacked card of prelims just before the PPV main card. Kicking off at 8PM ET, right after the Fight Pass prelims, which start at 5:30PM ET. Read below about these four stunning match ups:
Jeremy Stephens (28-15) vs. Zabit Magomedsharipov (16-1)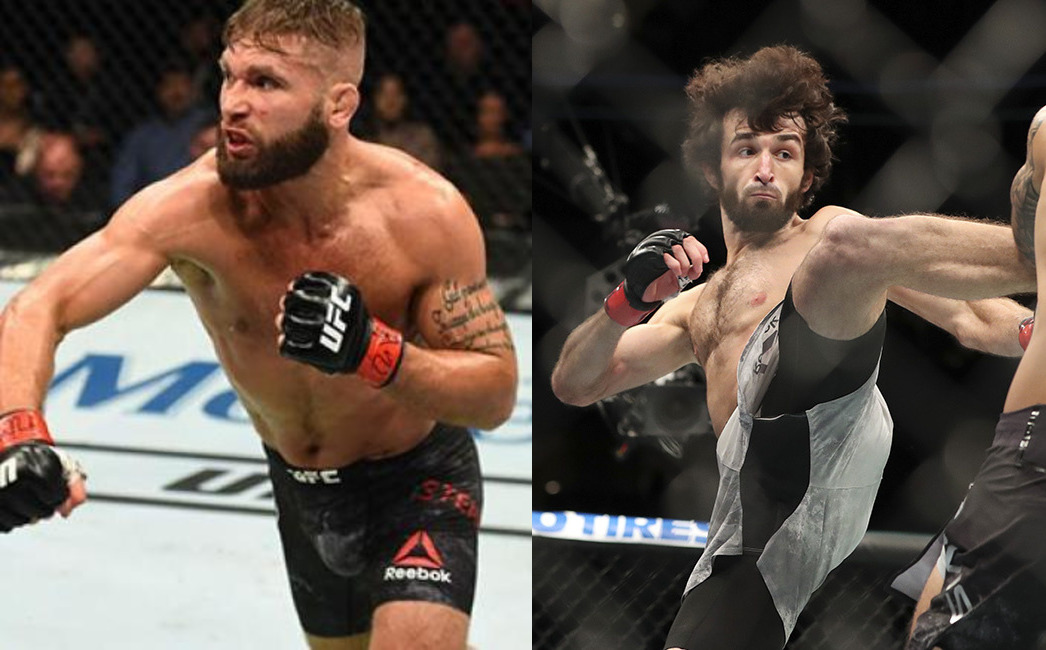 Jeremy Stephens has been in the UFC since his 21st birthday, a losing effort to Din Thomas. After that, he went back to MCC for his fourth fight with them, and came back right after. Stephens is one of the most vicious knockout artists in all of combat sports, he can KO you with his shins, his elbows, his hands, his knees, everything. He's also tightened up his striking a bit, and is a massive featherweight. His last three wins before he ran into Jose Aldo showed him in his best form, a very dangerous man. The pure brute power he has is absolutely terrifying. Will he shock Zabit tonight?
Zabit Magomedsharipov is one of, if not the biggest and most hyped talent we've seen in quite awhile. He's so creative with his striking, and so well rounded, and is also a massive featherweight. He's four inches taller than Jeremy, at 6'1", but only has a two inch reach advantage. You wouldn't think Zabit would be as good as he is, or especially as strong as he is, considering his build. He's a 6'1" featherweight, that's insane! However, he's as strong as an ox, his grappling is so high level, and so is his striking. He's a risk taker on the feet, but I'm not so sure that's the best way to fight Lil Heathen. Zabit has also won and defended the ACB Featherweight Championship before vacating it to join the UFC.
Misha Cirkunov (14-4) vs. Johnny Walker (16-3)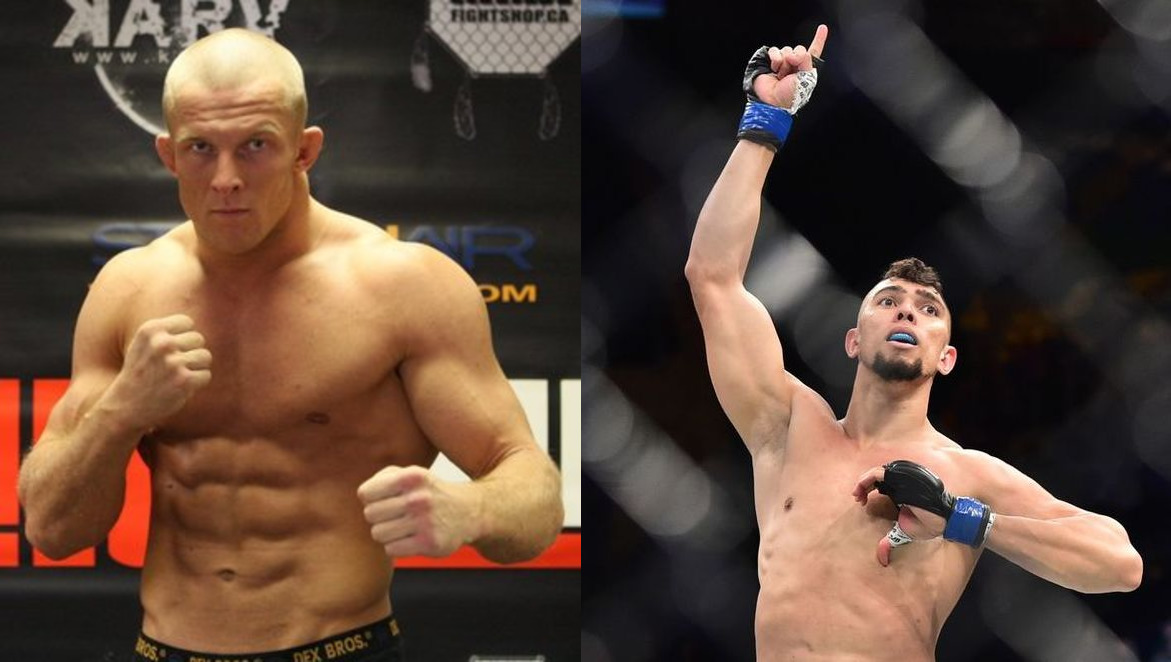 Both of these men were in my 'New Blood at 205' article, and they should've been. Misha has been in the UFC for almost four years, but is still unknown to most. He won a gold medal at the ADCC North American Championships in 2010, and is a BJJ black belt. He won the HKFC Light Heavyweight Championship and also defended it before vacating for a shot in the UFC. He holds a 5-2 record with the promotion, with all wins via finish.
Johnny Walker has had nothing but hype since he came to the UFC, as he's had two straight KO wins in a combined 2:12. He's also a former champion, winning the UCMMA Light Heavyweight Championship, and also defended it once before fighting for Dana White's Contender Series. He's been nothing short of spectacular, he's so athletic, he hits so hard, I can't wait to see what the future brings for this young man, it will definitely be exciting!
Cody Stamann (17-2) vs. Alejandro Perez (21-6-1)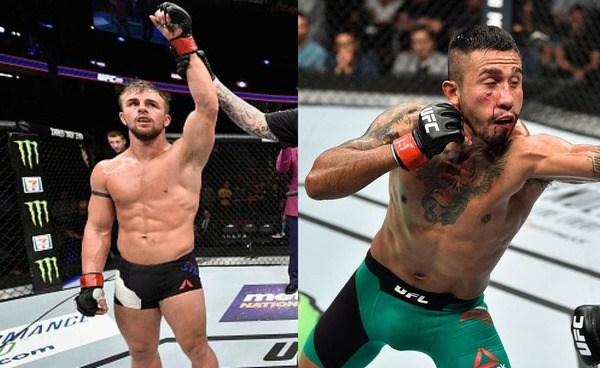 Cody Stamann started his martial arts training with wrestling, and started boxing at age 16. He held a 19-1 record as an amateur, capturing seven titles in the process. As a professional, he won and defended the TXC Featherweight Championship, and also won the MFL Bantamweight Championship. He was previously 17-1 with only one split decision loss, and riding a 12 fight win streak, before he met with Aljamain Sterling. Cody thus far holds a 3-1 record with the UFC.
Alejandro Perez made his UFC debut avenging his latest defeat to Jose Alberto Quinonez, and won The Ultimate Fighter: Latin America in the process. He would go on to lose his next fight, and has gone 6-0-1 since, and against good opposition too. He's a very crafty, very durable guy, and I'm very much looking forward to seeing how he matches up tonight.
Diego Sanchez (30-11) vs. Mickey Gall (5-1)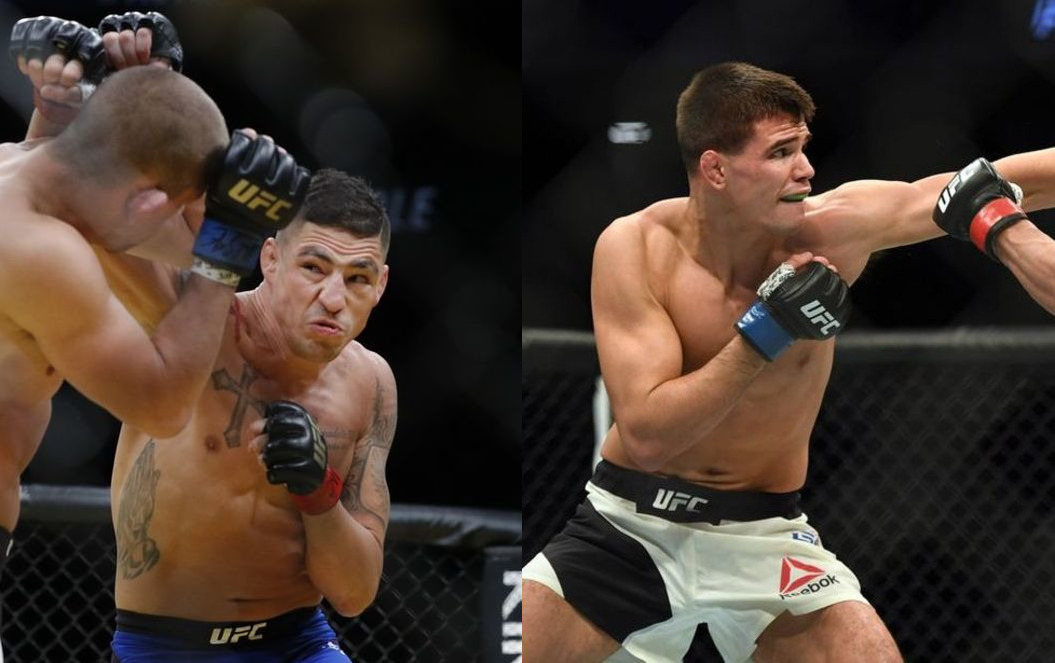 Diego Sanchez has been in the UFC since 2005, since winning The Ultimate Fighter 1. He too won a belt before vacating it to join the UFC, the KOTC Welterweight Championship. He would just take everyone down and pound on them until they couldn't take it anymore, he truly lived up to his nickname, 'Nightmare'. He won his first six fights in the UFC, bringing his record to 19-0, before dropping decisions to longtime welterweight staples, Josh Koscheck, and Jon Fitch. He then won his next four, and challenged BJ Penn for the UFC Lightweight Championship.
Since then, the game has either passed him by, or he hasn't been the same since. There was a period right after that where he went 4-5, 4-6 including the BJ loss, with three controversial decision wins, and the only win he got that no one disagreed with, his opponent had gone 2-6 afterward. However he has since gone 3-3, all three wins were unanimous decisions where he wrestled his way to victory, and all three losses were via knockout. His iron chin isn't iron anymore, we'll see if that makes a difference against Gall.
Mickey Gall is the man that got the CM Punk fight, and has looked great since. He has lost, to Randy Brown, but his wins have all been quite impressive, defeating Sage Northcutt and George Sullivan in his two most recent wins. All five of his wins are via rear naked choke, and was also 4-0 as an amateur. He holds a BJJ brown belt, and Sanchez holds a BJJ black belt. I'd say Gall is definitely most submission savvy, but Diego is almost impossible to submit, and never has been submitted. Even after fighting guys like Joe Stevenson, Nick Diaz, Jim Miller, and Marcin Held, none of them could submit him, so I'd imagine it won't be easy for Gall to.