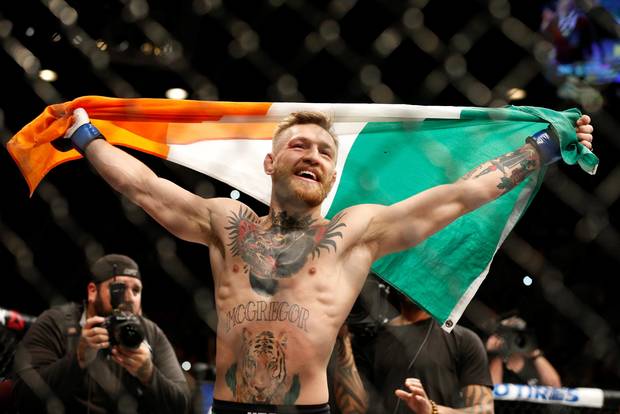 Conor McGregor is an incredibly unique person, as a talent and as an individual. The MMA world has never seen anything quite like him, not even close. From the way he sells a fight, to the manner in which he talks, to his fighting style; which is a beautiful combination of boxing, karate, and the best movement and body control in the game. He's the most popular fighter in UFC history, and has four of the top five UFC pay-per-view buys ever, the lone card that he wasn't on that's in the top five was UFC 100, and that card was stacked to the gills with stellar match ups.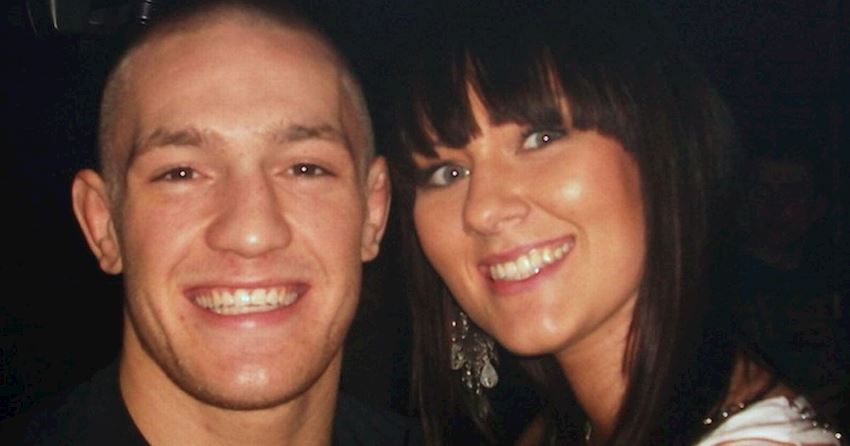 At the age of 12, Conor started boxing, and about six to seven years later, he started training MMA. He was collecting welfare up until his UFC debut, and had the help of his girlfriend Dee Devlin, who is his biggest supporter. He had his first amateur fight in February 2017, a fight he won via TKO. It wouldn't be until just over a year later until he'd return to make his professional debut, which was in 2008, a year he went 3-1. He didn't fight at all in 2009, and went 1-1 in 2010, his loss was to fellow UFC lightweight Joe Duffy. From 2011 to his first fight in 2012, he went 6-0, improving to 10-2 with all ten wins via knockout. In his next two fights, he won the Cage Warriors Featherweight and Lightweight Championships, submitting a very talented and feared grappler in Dave Hill, and knocking out the then 21-3 Ivan Buchinger, capturing both titles in doing so.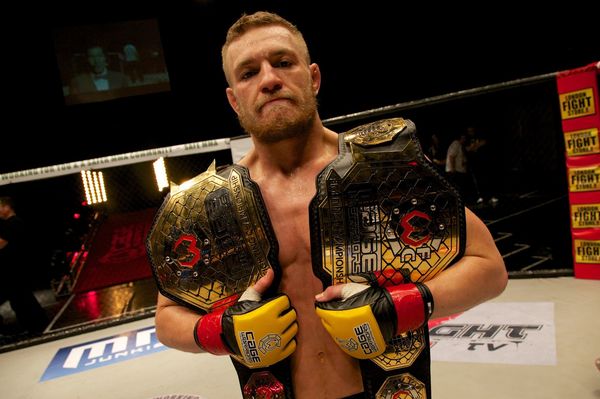 After becoming champ-champ in his 4-1 stint with Cage Warriors, he signed with the UFC. He made his debut against the 6-1 Marcus Brimage, who was 3-0 in the UFC, and had one of the most impressive debuts in UFC history. His boxing and forward pressure combined with his accuracy and precision was absolutely impeccable, and he got the stoppage just 67 seconds into the fight, chambering three beautiful uppercuts in a row to get the stoppage, something that's really never seen, especially to land all three, as you see below.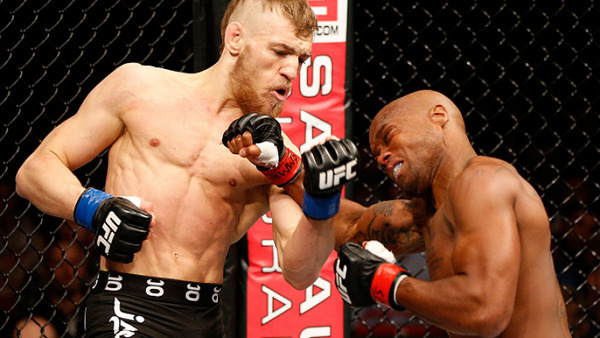 His next fight would be against the current UFC Featherweight Champion, Max Holloway; he won that fight via unanimous decision, and was very unimpressed with himself. He expressed in the post fight press conference how disappointed he was in the fact that he didn't get the finish, though his performance was very impressive. He and Max were both injured in that fight, as Conor tore a ligament in his knee, and Max hurt his ankle; however, Conor took him down four out of five times, and quite easily, something a healthy NCAA Division I All-American Dennis Bermudez couldn't do in the fight prior.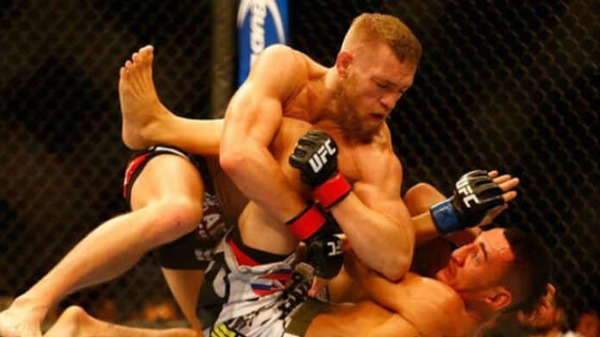 After rehabbing his knee and spending 11 months away, he headlined a fight card in Dublin against The Ultimate Fighter 14 winner and vicious knockout artist, Diego Brandao. He won the fight via knockout at the end of round one, and quickly returned to face Dustin Poirier at UFC 178. This was his first real test in the UFC, and many thought he'd get exposed by The Diamond, but he didn't, he shined, and got the knockout less than two minutes into the fight. He then fought Dennis Siver in a fight many questioned why it was made, and picked him apart easily, getting the second round TKO, improving to 17-2 with 15 knockouts.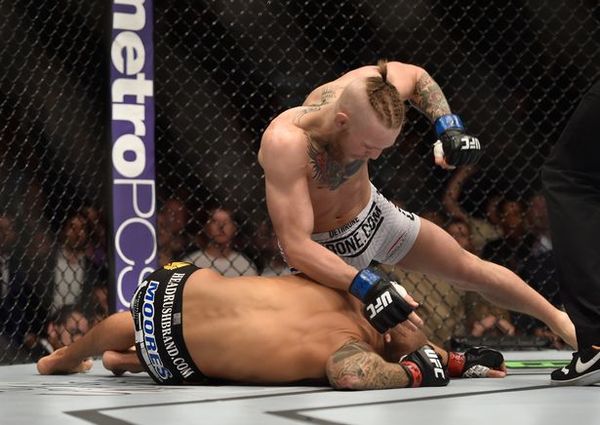 He was then scheduled to fight Jose Aldo at UFC 189 for the UFC Featherweight Championship, however Aldo pulled out and was replaced by Chad Mendes, and it was now for the Interim UFC Featherweight Championship. Again, many thought he would be exposed, considering he was fighting his first elite wrestler, that could also strike, not to mention Chad was the number two featherweight in the world for a good four years straight. He got wrestled around in that fight, but ultimately Chad got tired, and Conor pressured him with beautiful strikes and got the finish with three seconds left in round two, becoming the Interim UFC Featherweight Champion.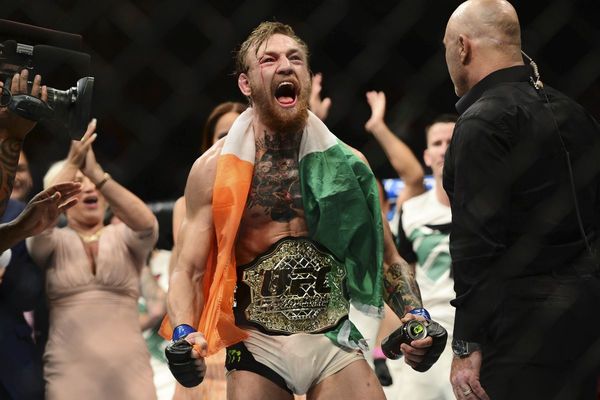 He was next scheduled to fight Jose Aldo for the vacant title at UFC 194, and it was one of the most shocking outcomes in any fight I've ever seen, still to this day. He KO'd Aldo pretty much as soon as the fight started, stopping Aldo's 18 fight win streak, and his almost eight year dominance over the WEC and UFC featherweight divisions. Jose Aldo was ranked the number one pound-for-pound fighter in the world when this fight happened, and he slept him in perhaps his easiest effort ever in a fight. He showed how important it can be to talk trash and get inside someone's head; Aldo is and was a true veteran, and master at what he does, and he had no idea how to take it.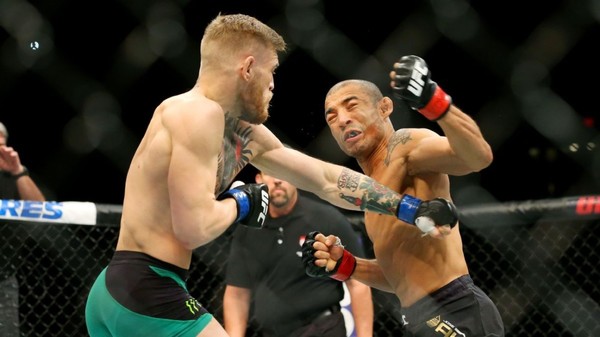 Instead of staying at 145 to defend his belt, he chose to go to 155 to challenge then champion Rafael dos Anjos for the UFC Lightweight Championship at UFC 196, attempting to become the first ever mixed martial artist to hold two UFC titles at once. dos Anjos pulled out with a broken foot a couple weeks beforehand, and was replaced with Nate Diaz, but this fight would be scheduled at welterweight, considering Nate couldn't cut 40 lbs in 11 days. He looked great in the fight, but gassed early as he underestimated the chin of Diaz, and wasn't in his natural weight class. He couldn't knock him out, and Nate took advantage of that, considering he was still fresh in round two, and stuffed Conor's takedown attempt and took his back, and proceeded to choke him out.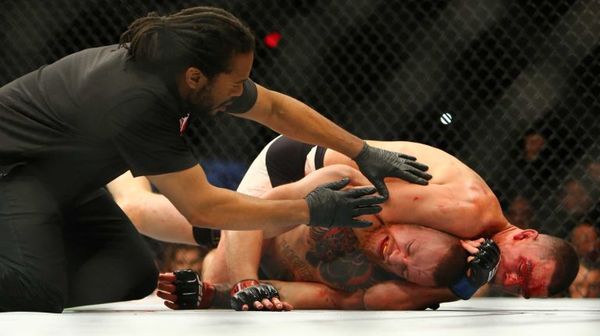 They rematched at UFC 202 in one of the best fights ever in MMA history. He also got very tired in this fight, but pushed through like a true champion, and got the five round majority decision victory. Many thought Nate won the decision, many thought Conor won it, I thought it could've been a draw it was so close, so I don't feel anyone should complain about it. It was one of the most entertaining wars ever in the sport, both men were pushed to their absolute limit, especially Conor; that's what was so impressive about him pushing through.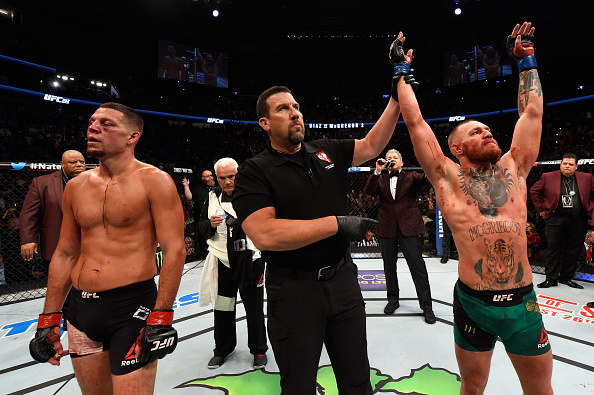 After that, he went to lightweight for the first time in his UFC career; we all wondered if he'd be too small, or if it was his natural weight class. Eddie Alvarez was the champion at lightweight, and was the former champion of multiple other organizations, most thought it wasn't the best match up for Conor. He absolutely dominated him, Eddie didn't have an answer for anything Conor threw at him, Conor's boxing precision and accuracy was really a work of art. It was by far his most impressive performance, and arguably the toughest match up to date. He knocked guys like Jose Aldo, Chad Mendes, Dustin Poirier, and Eddie Alvarez out; those are some of the very top guys in the sport, ever and still today.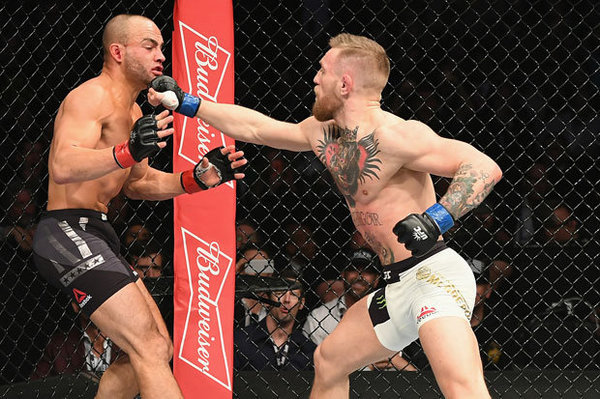 After becoming the first champ-champ in UFC history, he took a two year hiatus, a hiatus in which he boxed Floyd Mayweather in a twelve round fight, and lasted almost ten of them. People say Floyd only had one finish since 2007 and Conor got finished by him, so he must not have done good right? Wrong. He landed more strikes on Floyd than anyone ever has, not to mention, 36 minutes is an incredibly long time to be fighting someone, especially against the best to ever do it in a foreign sport, and he lasted 28 of those minutes. It was kind of ridiculous to even make that fight, and it kind of irritated me, and here's why: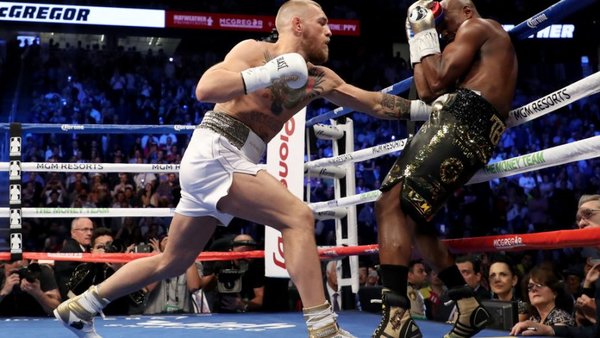 Considering Conor McGregor boxed Floyd Mayweather, he's incredibly rich now. It's kinda hard to wake up and get punched in your face and drain your body every day when you simply don't have to. The hunger changes, he may still have the drive to be the best, but he's already been a dual weight champion in the two biggest promotions he's fought in. He returned against Khabib Nurmagomedov at UFC 229 after that two year break, and fell to 21-4 considering. He got absolutely smashed, it was the kind of fight that makes me wonder if he'll ever be the same, damn I really hope so. He did win the third round, but it wasn't Conor, he was exhausted from getting grinded and pounded on. There's no shame in losing to Khabib Nurmagomedov however, the guy's 27-0 for a reason.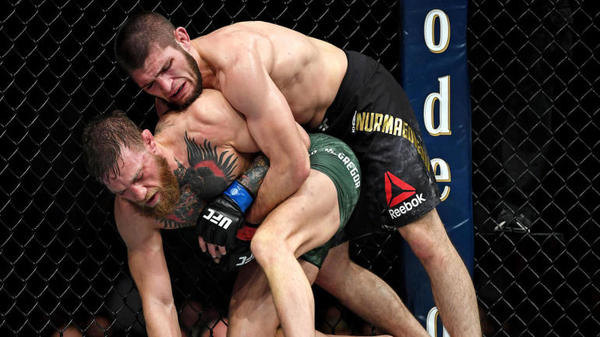 It kind of makes me wonder, if he would've came out moving against Khabib like he did against Aldo, would it have made a difference? He was moving in and out in the Aldo fight, and he pressured Khabib and tried to walk him down, I thought immediately that wasn't a good idea. He said to Donald Cerrone after Cerrone TKO'd Alexander Hernandez that he'd fight him next, but didn't go through with the statement like he always did before, and supposedly because the UFC didn't want that fight to be a main event.
Why they wouldn't want that to be a main event I have no idea, perhaps because it's doubtful it'd go five rounds; I think Conor would either knock Cowboy out, or Cowboy would submit Conor, and within the first two rounds most likely; that's my prediction anyway. They're both so dangerous, and both have been scheduled for many five round fights, and Conor's only had one fight go five rounds, and Cowboy's only had two that went the entire five, three if you count the technical decision in his first fight with Jamie Varner.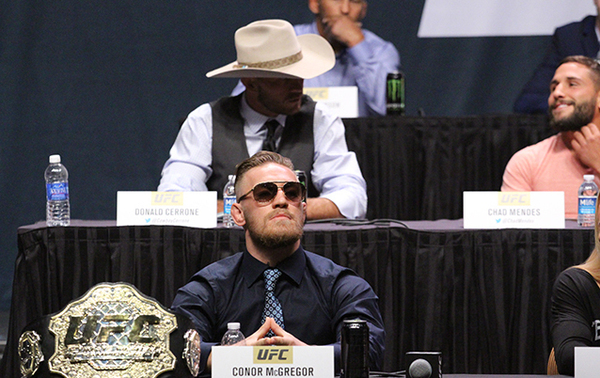 He's seemed to have 'lost it' to many, he's a huge superstar now, it happens, unfortunately. He is so incredibly unique, there's literally no one like him, he's a truly special individual. His punches are so accurate, his distance management and timing are some of the best in the game. The thing with Conor is, he is so fluent and quick with his strikes, that his opponents don't see them coming, particularly his left cross, which I honestly believe is the most dangerous weapon in MMA today; he's caught so many elite fighters with it and when he catches them with it, it never goes well for them. It also doesn't hurt that he's 5′ 9" with a 74" reach, that helps a lot. He literally has the perfect frame for a fighter, especially one of his skill set.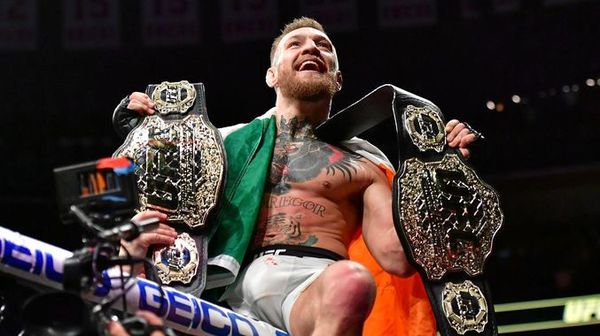 I really hope his drive isn't gone, I pray he still wants to be the best, and I pray if he wins another title, that he stays in that weight division and defends it, considering he's won four major MMA titles discluding the interim title he won at UFC 189, and hasn't defended a single one. Will he continue to evolve? I think he definitely has, his ground game is much better than people give him credit for, just because all four of his losses are via submission; 18 of his 21 wins however are knockouts, that's an 86% ratio, that's almost unheard of. He's almost 31 years old, he should continue to get better for the next two years or so I'd imagine, but will his drive be there? That's the question. I sure hope so, special talents like him come around literally once in a lifetime, I'd hate to see it wasted.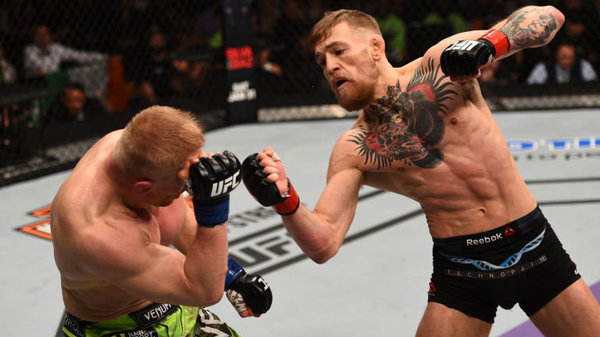 "Precision Beats Power, Timing Beats Speed" – Conor McGregor