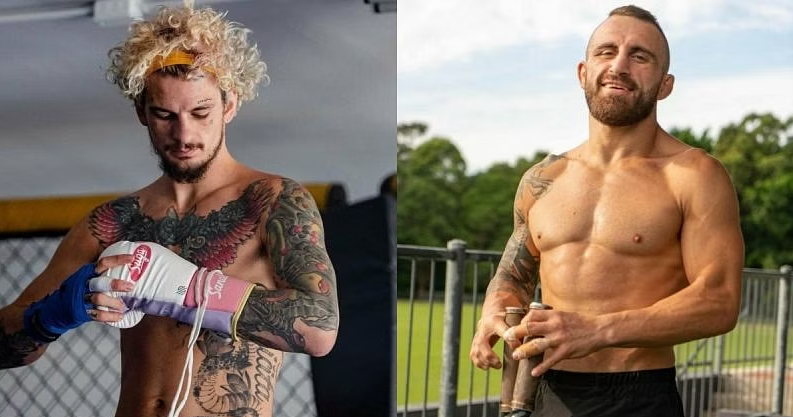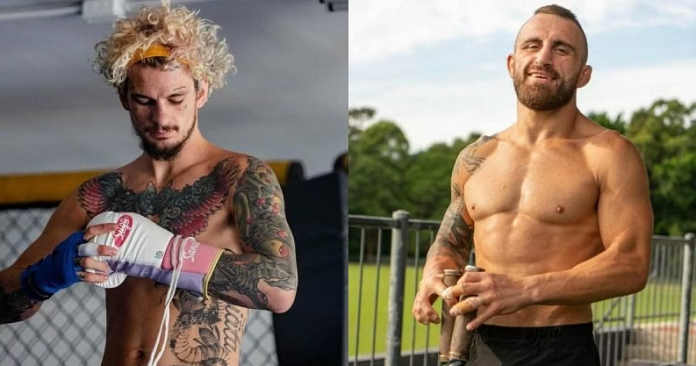 Sean O'Malley may have knocked out Aljamain Sterling to win the bantamweight title, but he doesn't think he stands a chance against his featherweight counterpart, Alexander Volkanovski.
O'Malley entered the pound-for-pound rankings after his win over Sterling, taking the eighth spot. Volkanovski shares the number one spot with Jon Jones. The Aussie has five title defenses to his name, and he will likely defend his title against Ilia Topuria the next time he steps inside the Octagon.
Should the Georgian do the unthinkable, O'Malley said that he may think about moving up to featherweight and challenging him, but if Volkanovski wins, then 'Suga' Sean is happy staying in his division.
"Like, dude, chill, let's be realistic here," O'Malley said in a recent episode of his Timbo Suga Show on YouTube. "I ain't f—ing calling for Volk. If Ilia [Topuria] goes up there and beats Volk, I'd go up to 45 and fight Ilia. I just don't think Ilia would beat Volk."
O'Malley has a number of options for his first title defense, with Marlon Vera being the front-runner to fight him for the belt, but he may lose his chance if he doesn't stop chirping.
"You need to f—ing settle down … or I'll pick Henry Cejudo," O'Malley said. "And don't think that I don't have the power to f—ing pick who I want to fight right now. So, you better f—ing go on Twitter, say, 'Daddy, will you fight me?' And I'll f—ing think about it. You need to settle down acting like you call the shots right now.
"I'll go box Gervonta [Davis]. I'll fight Henry. I'll wait for Cory [Sandhagen]. You need to chill out with your f—ing ugly ass outfits."
Who should Sean O'Malley fight next?