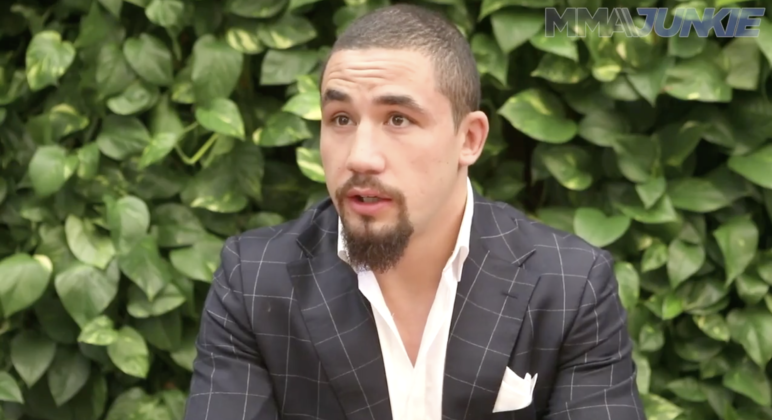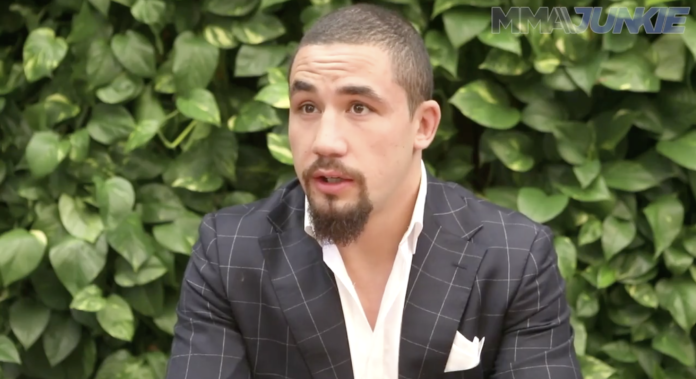 Former UFC middleweight champion Robert Whittaker has admitted that current titleholder Israel Adesanya got into his head in the lead up to their title fight at UFC 243, which he lost after being finished in the second round.
Whittaker took some time away from the fight game after the fight, after revealing that he had struggled with his mental health over the previous couple of years.
'He Got Into My Head'
Speaking to The Howie Games (as transcribed by The Mac Life), Whittaker expressed his disdain for Adesanya and said that his trash talking only added to the fact he went into the fight mentally in a 'bad place'.
"Lets not talk too much about Israel because I think he's a piece of s***," Whittaker said. "He's just a s*** person. A s*** person. Ah, a piece of s*** is too rough. Too harsh. He's a s***head. There that sounds better. He's a s***head. I don't like him, he doesn't like me. Two cats from two different paths that don't get along.
"The last fight I was kind of very emotional. I was in a bad place for the sport itself, for my career. I got a bit emotional in that fight because I don't like him very much and on top of everything else that was going on. Lost my cool. I wasn't really fighting like I should fight, like I normally fight. Props to him, he got in my head. I just think he's a s***head."
Since losing to Adesanya, Whittaker has won three in a row, against Darren Till, Jared Cannonier, and Gastelum, and is next in line for a title shot and a chance to avenge his loss to Adesanya.
Who do you think wins the rematch between Robert Whittaker and Israel Adesanya?
See also: