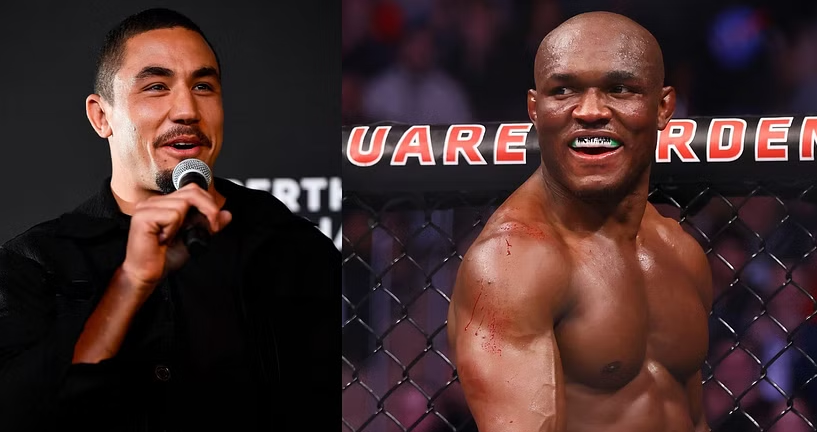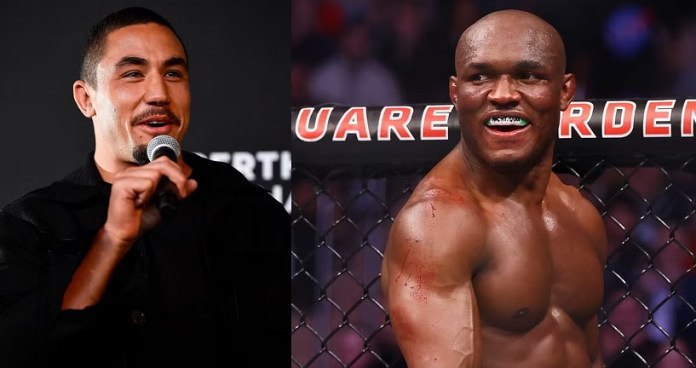 Robert Whittaker wants Kamaru Usman to compete in the UFC middleweight division a couple more times.
Last weekend, Usman made his middleweight debut against Khamzat Chimaev at UFC 294, where he stepped in as a short-notice replacement for Paulo Costa. Despite putting up an excellent fight, the Nigerian came up short as he lost by a closely contested decision.
Before the fight, the former UFC welterweight champion had mentioned that he would like to have more than one fight in the 185-pound division, although he still wants to return to his original weight class, which is welterweight.
Whittaker was certainly impressed by Usman's performance and he wants to fight him.
"Is he gonna stay at middleweight? I don't know," Whittaker said on his MMArcade podcast. "That fight interests me, I like that fight. I'd fight a middleweight Usman. I don't think it's a bad fight to have.
"What're you gonna do? Make Usman fight ranks 30 to 20 to get in the top tier? Consecutive defending welterweight champion, he definitely deserves a fight at the top of the charts. How well he'll do, we will see but seeing fresh blood at the top of the game, that's interesting. I like it. Seeing Chimaev and Strickland fighting moves things around, I like it. Makes things interesting and exciting. I am here for it. I hope he (Usman) stays. Stick around. It's fun up here, mate."
Whittaker most recently fought at UFC 290, where he lost to Dricus Du Plessis by second-round TKO.
Who do you think would win a potential fight between Robert Whittaker and Kamaru Usman?