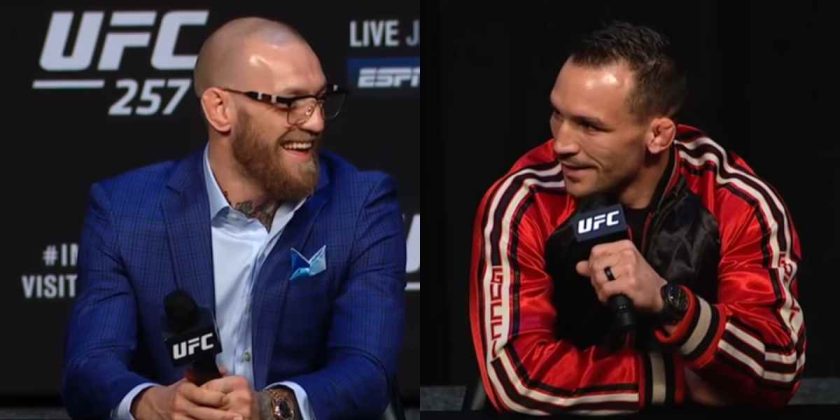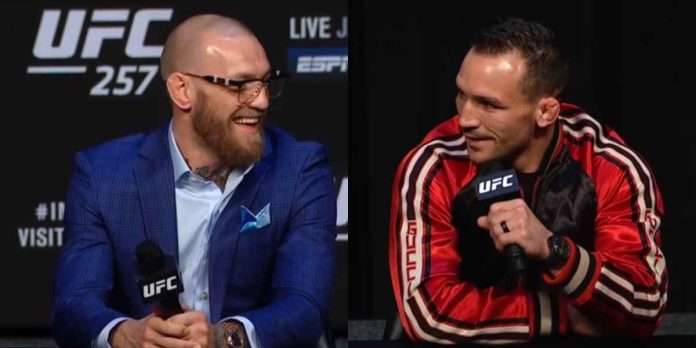 Michael Chandler believes he will fight Conor McGregor within the next six months.
McGregor hasn't re-entered the USADA testing pool and his troubles outside of the cage have put his fight with Chandler in jeopardy. The two fighters are supposed to fight once The Ultimate Fighter season 31 ends, but the Irishman still needs to fix a few loose ends.
Despite McGregor's troubles, Chandler is confident that a fight between the two will happen.
"I'm a fighter's guy, I'm a fighter's fighter, there's a reason people love to watch me fight, the reason they tune in," Chandler told Daniel Cormier. "I think Conor's coming back. I don't think he wants to stain his legacy by leading us all down this road of 'I'm doing The Ultimate Fighter, I'm fighting Michael Chandler. Oh, by the way, never mind. I'm not coming back. Make sure you buy my Irish whiskey' and all that kind of stuff.
"He's coming back. Yeah, supposedly, there was a countdown with USADA, six months, and all that other stuff. That's not for me to choose or decide. People are talking about exemptions, of course, that's all on the table. All I know is I'm controlling the controllables and I also know that either way, I'm gonna keep on moving forward and I do believe I fight Conor within the next six months. It's gonna be one of the biggest pay-per-views that we have ever seen, and I'm gonna go out there and knock him out within the first two rounds."
Earlier this month, rumor had it that McGregor doesn't want to fight Chandler anymore, and is looking at other options.