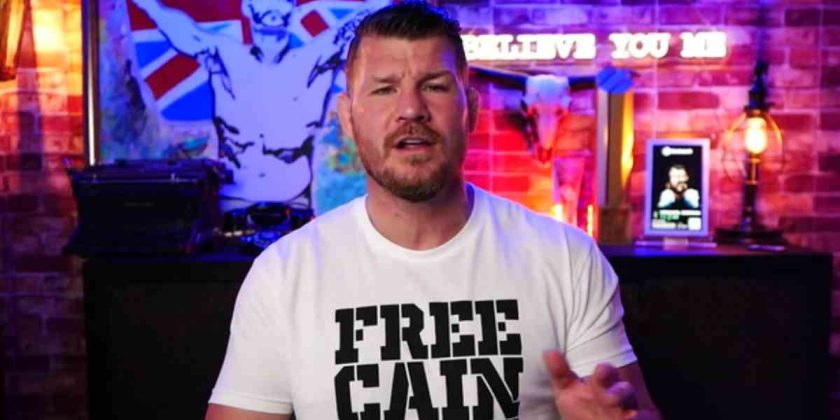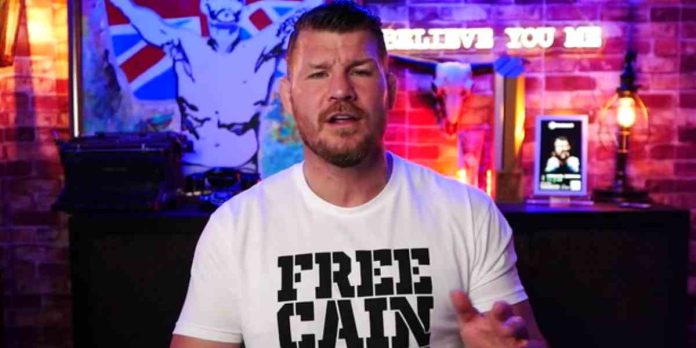 Former UFC middleweight champion Michael Bisping has named his mixed martial arts GOAT.
As subjective as the GOAT debate is in MMA, there are a handful of fighters who lead others by a big margin. Georges St-Pierre and Anderson Silva are often regarded as the greatest fighters of all time, and if Jon Jones beats Ciryl Gane to win the vacant heavyweight title at UFC 285, he believes that he'll be untouchable. Michael Bisping agrees with him.
Michael Bisping Names His GOAT
Speaking on his YouTube channel (as transcribed by BJPenn.com), Bisping said that he thinks Jones is the greatest of all time, despite his controversial history with performance-enhancing drugs.
"So listen, we're splitting hairs here," Bisping said. "Whether you're pound for pound number one, two, or three, it doesn't matter. It's not an insult, it's a subjective thing, it's an opinion, and we're all entitled to them. However, Jon Jones, when you look at what he's done, when you look at the people he's beating, when you look at the way that he's beaten them. He's beaten them at their own game a lot of the time. You can't deny the man.
"A lot of people want to do that. We know he's not popular, and we know he's had the picograms, the performance-enhancing drugs, the failed tests. Whatever you want to call them, that's a huge asterisk. But still, I'd say he's the pound-for-pound number one… We're also talking about probably the GOAT, the greatest of all time. Once again, Islam [Makhachev] and Khabib [Nurmagomedov] fans are going to come after me. Georges St-Pierre fans are, Anderson Silva's fans are, but I'm sorry. Anderson Silva is definitely up there. But still, Jon Jones, the resume, the people he's beaten, you can't deny it."
Do you agree with Michael Bisping?