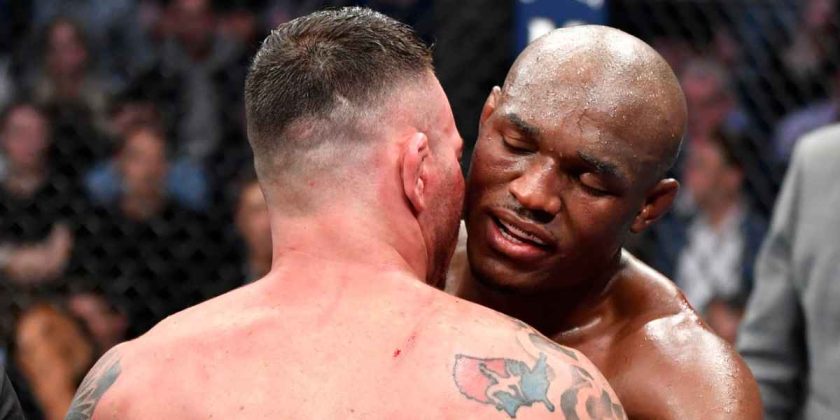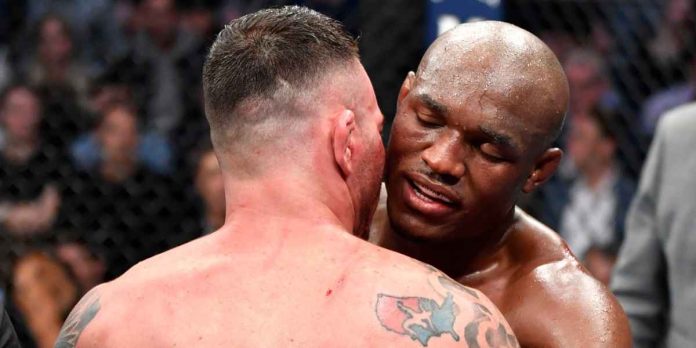 Kamaru Usman has revealed that he's 'lowkey' a fan of his two-time opponent Colby Covington.
Usman's reign as the UFC welterweight champion ended after he lost by knockout in the final minute of his rematch against Leon Edwards at UFC 278. During his time as the champion, he defended his title five times, twice against Covington and Jorge Masvidal and once against Gilbert Burns. The Nigerian will likely face 'Rocky' in a trilogy next, but 'Chaos' and 'Gamebred' won't mind a third go at him either.
Despite his fierce rivalry with Covington and Masvidal however, Usman doesn't have any hard feelings towards them. If anything, he actually likes them.
Kamaru Usman On Colby Covington And Jorge Masvidal
Speaking on 'The Joe Rogan Experience' podcast (as transcribed by MMA Mania), Usman said although he doesn't know Covington personally, he's 'lowkey' a fan of him as a professional and that he likes both him and Masvidal.
"I actually like both guys," Usman said. "I like Covington and I like Masvidal. As a person, I've never hung out with [Covington] as a person so I wouldn't know how he is as a person. I've heard rumours, because how his energy is with other people might not be how his energy is with my energy. So until I experience that, it's hard for me to speak on it.
"But as an athlete, as a competitor and what he brings to the table, I'm almost kinda lowkey a fan. I admire what he's able to do. To talk that much s*** and get your face broken too and still talk more s*** after? That takes a different person."
Usman also had a message for Khamzat Chimaev, who's scheduled to fight Nate Diaz in the UFC 279 main event this weekend.
"I think what's more interesting is [Chimaev] versus Covington," Usman said. "Think how that's the ultimate test because Covington does everything. He, for lack of a better word, and by no disrespect, with all due respect I mean no disrespect, it's Covington, you gotta get past Covington."
What do you make of Kamaru Usman's comments about Colby Covington?