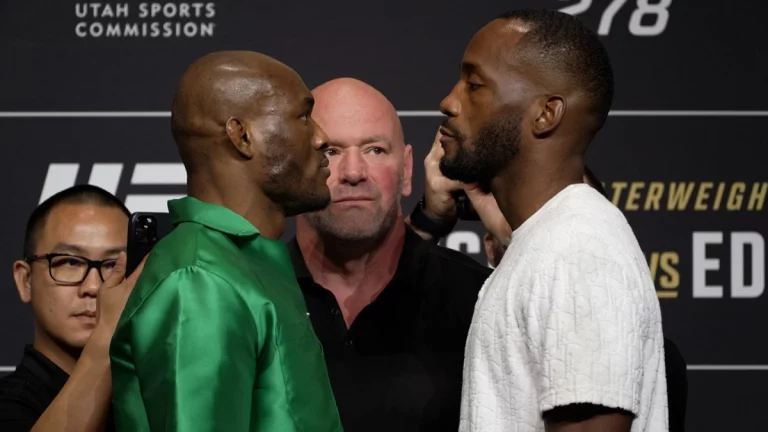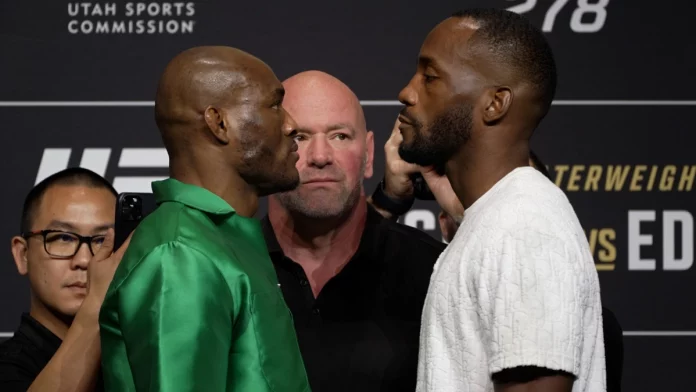 Kamaru Usman believes Leon Edwards still needs another win against him to prove that he's the better fighter.
Usman and Edwards have fought three times in their careers, with the Nigerian winning their first fight in 2015, whereas Edwards came from behind to knock him out and win the welterweight title at UFC 278, before scoring a comfortable unanimous decision victory against his arch-rival at UFC 286.
Kamaru Usman on Leon Edwards
Despite losing two out of the three times they fought, Usman told ESPN he feels he's the better fighter, and Edwards will have to beat him from "start to finish" in a potential fourth fight to prove that he's the better fighter.
"I still felt like like there wasn't finality to the fight," Usman said. "The rest of the world kinda still feels like that but props to him. Right now he has that belt and we have to respect that, but I need finality. My thing is I need finality. I need you to show me you are better than me from start to finish. Maybe it's just me selfishly that I need to feel that. If you can't show me that, you're not better than me. I just can't accept that."
Although Usman feels he's the better fighter, he also understands he will have to work his way to a title shot, and he wants to fight Khamzat Chimaev to earn it.
"I think Leon needs to definitely keep defending that belt and myself, I'm No. 1 in the world in that division," Usman said. "I think it's who's No. 2? Colby [Covington]. They're gonna fight and No. 3 is Khamzat [Chimaev]. So, I think a fight with myself and Khamzat, boom. And if he (Edwards) keeps winning, I think that's the fourth fight, 100 percent."
Do you agree with Kamaru Usman?