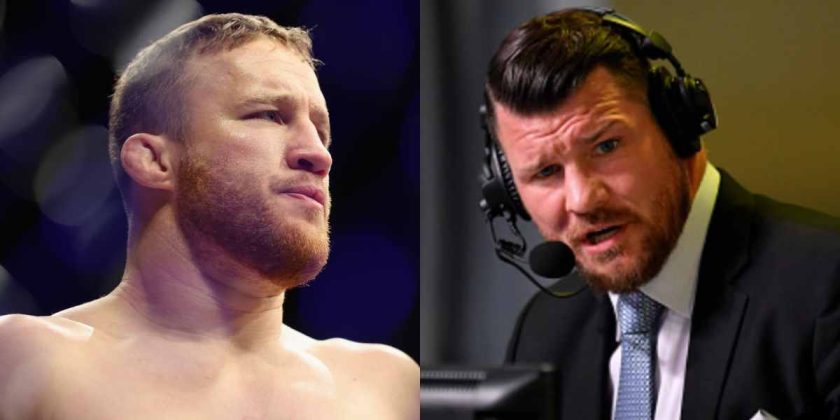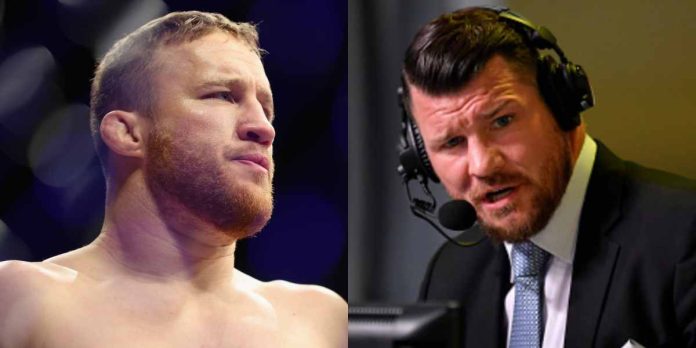 Justin Gaethje thinks Michael Bisping shouldn't have been allowed to call the fights at UFC 286 because he's unprofessional.
Gaethje bounced back into winning ways with an absolutely sensational performance against Rafael Fiziev in the co-main event at UFC 286, where he won by a majority decision. 'The Highlight' had some trouble dealing with the Kyrgyzstani's speed and technicality in the first round, but from the second round onwards, he started to up the ante, and out-struck his opponent. By the third round, 'Ataman's' face was a bloody mess.
While Gaethje managed to secure a win on the night, his teammate Kamaru Usman failed to do so, as he was beaten by Leon Edwards via a comfortable majority decision, despite the fact that he was deducted one point for obstruction. The Nigerian had a pretty good fight, but the Brit was the better fighter and he deserved to win.
Justin Gaethje on Michael Bisping
Gaethje however thinks Usman should have won, but he also admitted that he was biased. During the UFC 286 post-fight press conference (as transcribed by MMA Fighting), Gaethje said that the only problem he had with the main event was Bisping's commentary, which he thinks was biased in favor of Edwards.
"I thought [Usman] won the fight," Gaethje said. "But I'm probably as biased as the judges. Certainly not as biased as Michael Bisping, who shouldn't have been anywhere near a microphone during that fight. It sucks."
When asked whether Bisping should be removed from calling fights, Gaethje chose not to respond, but he did call the former middleweight champion 'unprofessional'.
"It's not my call," Gaethje said. "I just thought it was very unprofessional."
With Fiziev in the rearview mirror, Gaethje wants to fight either Charles Oliveira or Dustin Poirier next.
Do you agree with Justin Gaethje that Michael Bisping was biased at UFC 286?