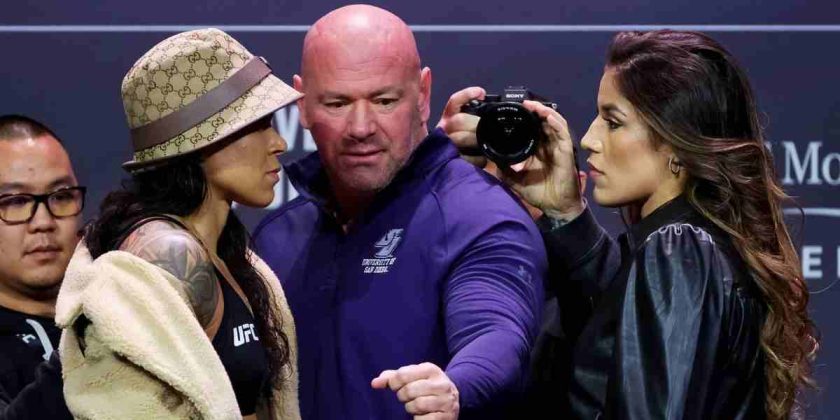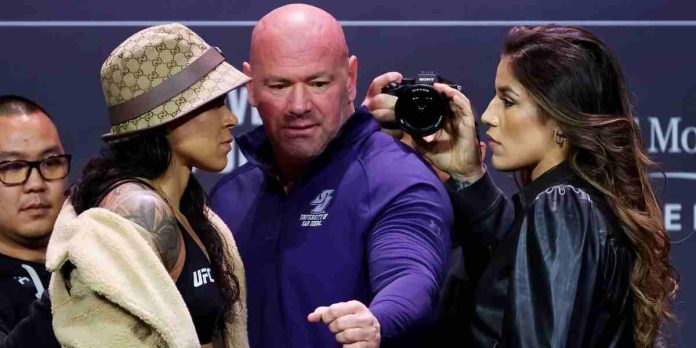 Julianna Pena claims Dana White was 'bummed' that she beat Amanda Nunes in their bantamweight title fight at UFC 269.
Pena pulled off one of the biggest upsets in UFC history by submitting Nunes in the second round to win the 135-pound title at UFC 269. During the post-fight press conference, Dana said that the upset was up there with Matt Serra's knockout of Georges St-Pierre in 2007 as the biggest in the promotion's history. The UFC president was definitely as surprised as everyone else with the outcome, but 'The Venezuelan Vixen' believes he was a little bummed as well.
Julianna Pena On Dana White
Speaking to Barstool Chicago (as transcribed by BJPenn.com), Pena claimed that Dana and other UFC bigwigs were bummed that she pulled off the upset against Nunes.
"He's a little bit bummed that his little golden goose got tapped out," Pena said. "Of course, it's so much better for them financially to have this girl who's never been beaten in seven years, never been tapped out, never lost, and has belts in two weight classes, she's fought the who's who of the division and she's slayed all those giants.
"Of course, they're not thinking I have a chance and they want her to win because it looks better for the promotion, it looks better for the UFC. They weren't expecting to me to win. I literally looked at them after the fight and all of their jaws are to the floor. I was like, sorry to ruin your day guys, sorry but what am I going to do? It's not anything that's rigged by any means it's up to the individual."
Pena and Nunes are currently serving as coaches on season 30 of The Ultimate Fighter, and will run it back after the conclusion of the season at UFC 277.
Will Julianna Pena score a second straight win against Amanda Nunes at UFC 277?