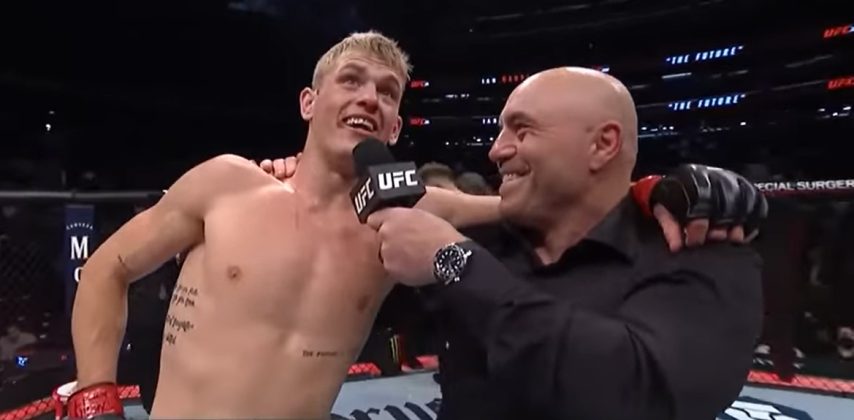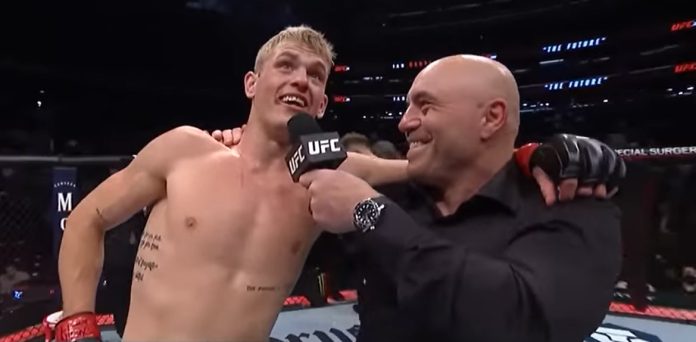 Joe Rogan expects big things from Ian Garry down the road.
Garry is undefeated as a professional MMA fighter, with his most recent win coming against Daniel Rodriguez by TKO at UFC Vegas 73. The Irishman is considered by many as one of the top prospects in the promotion right now, with the potential to become the second champion from Ireland, after Conor McGregor.
Joe Rogan is certainly a believer, and he thinks 'Machado' is destined to achieve big things in MMA.
"(He's) undefeated, so confident and so intelligent," Rogan said on a recent episode of 'The Joe Rogan Experience' podcast with guest Bas Rutten. "Beating Daniel Rodriguez like that in the last fight, and being the first guy to stop Rodriguez (with strikes) – that's a big deal. He's got it. Whatever 'it' is, he's got it. He's on his way up."
Dana White is loving Garry's rise as well, and if he keeps doing what he's doing, the UFC president said that he'll make him walk the McGregor path.
"You know what he said to us tonight?" Dana said. "'I want to beat all the top guys in the top 10. I want to beat all the guys in the top 5. I want to make sure there's no question that when I fight for the title that people know I deserve it.' That's a fun guy. He's fun.
"We have the Irish guy blueprint around here. So, we'll probably take him to Boston, or MSG, and then eventually Ireland if he keeps doing what he's doing."
Will Ian Garry reach the same heights as Conor McGregor?