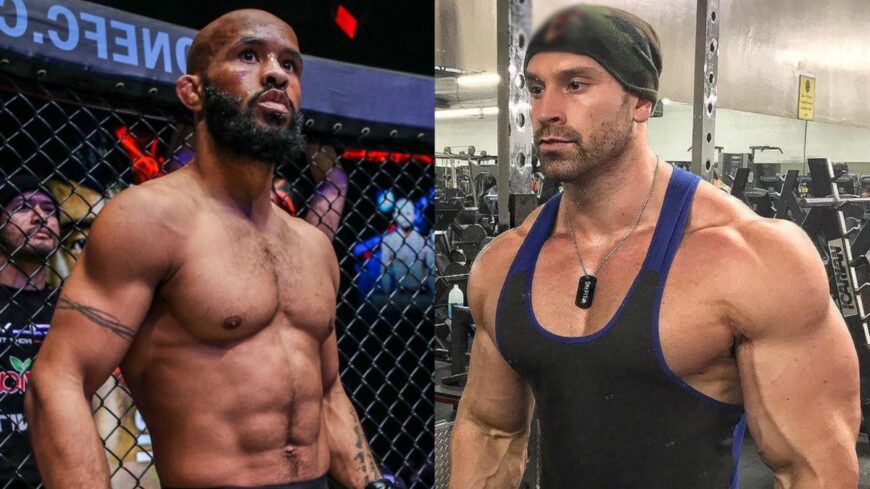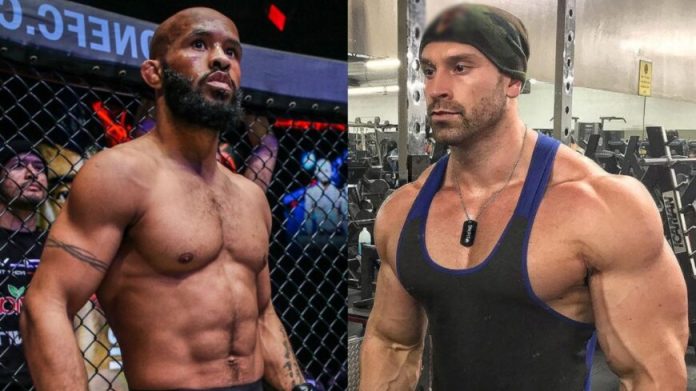 Flyweight GOAT Demetrious Johnson is ready to lock horns with bodybuilder Bradley Martyn.
Johnson recently defended his ONE flyweight world title against former kingpin Adriano Moraes and is now waiting for his next challenge in the Singapore-based promotion, but he would be down to fighting the six-foot-three and 250 pounds bodybuilding phenom, Bradley Martyn, who has been calling MMA fighters out since he thinks he can beat most.
Brendan Schaub recently had a chat with Johnson, and he confirmed that 'Mighty Mouse' is down to fighting Martyn, despite the massive size difference between the two.
"I spoke to Might Mouse yesterday," Schaub said while speaking on his YouTube channel. "I tell you, all fighters hit me up about you, I'm like Bradley's my boy, good dude…So I told Mighty Mouse, like,'[Martyn is a] Good dude, dude'. He's like, 'Yeah no doubt, just tell him I'm down'. He's like, 'It's not gonna go well'. I'm like, 'Yeah, I know, that's why I want it to go down'…He said, 'I'm going on vacation but let's figure it out. I'll come down later.'"
When Schaub previously told Martyn that Johnson would destroy him in a street fight, the bodybuilder begged to differ, saying that he'd squish the flyweight GOAT instead.
"150 pounds is like a towel to me…I'm gonna crush his head on the floor," Martyn said.
Demetrious Johnson was also recently asked to name his MMA GOAT, and he said Jon Jones without much hesitation.
Jones couldn't be happier.
"I appreciate the support so much Demetrious, you've been a great example for me over the years. A high standard, let's both keep winning," Jones commented in an Instagram post.