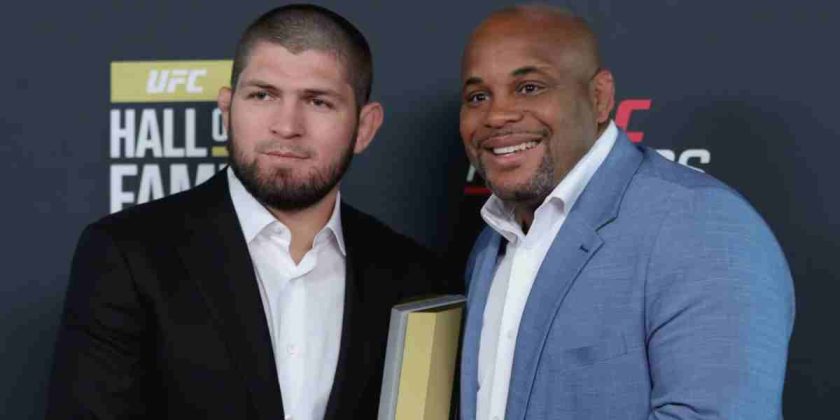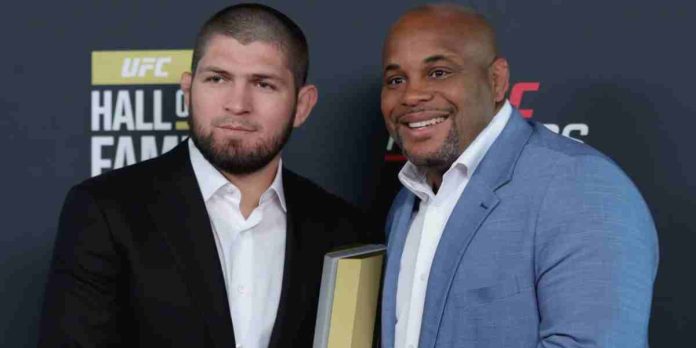 Daniel Cormier has heaped praise on his long time trainer partner Khabib Nurmagomedov after he decided to step away from MMA, at least for now.
Khabib retired from fighting in 2020 at UFC 254, where he made his third successful title defence by submitting Justin Gaethje in the second round. Since then, he has divided his time between coaching his teammates and running the affairs of Eagle FC, which has left him with little time to spend with his family, especially his mother. For that reason, the Dagestani has decided to step away from MMA entirely.
Daniel Cormier On Khabib Nurmagomedov
In a recent episode of the DC and RC show on ESPN MMA (as transcribed by MMA News), Cormier said that Khabib's decision to ride into the sunset in his prime for his family proves that he's one of a kind.
"When Khabib walks away from coaching, I think about this — I think about time spent with family and how important it is," Cormier said. "And Ryan Clark, I think about why you don't do commentary, because you refuse to miss one of your son's football games. I think Khabib's there. He's at a point in his life where he doesn't want to miss the important moments. Certain jobs take you away from the important moments. Khabib is a family guy (who) is not willing to give that away anymore. He wants to spend more time with his children, with his wife, with his mother.
"For me, it's just another instance in which Khabib shows why he's so special. Because the allure of so many things — the fame, the money — to be able to say… 'These important moments mean more to me than the money and everything else,' just shows you who Khabib is. Khabib's legacy is going to be forever. He coached his cousin Usman to a Bellator championship. He coached Islam to a UFC championship."
Do you agree with Daniel Cormier?