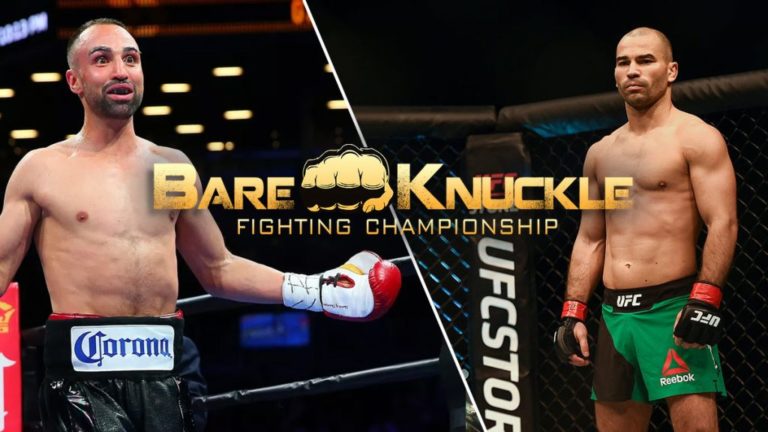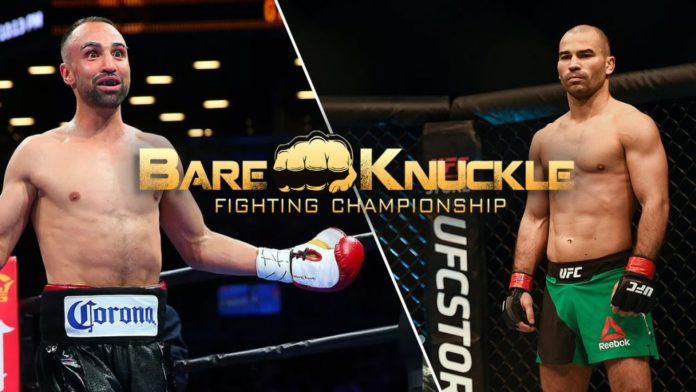 This weekend we have a stacked June 22nd of fights, as the UFC, Bellator, and BKFC all have events that night. BKFC will be hosting their sixth event, which will also be their biggest thus far. I love how they're getting boxers and former MMA fighters to do this and help grow it, this sport is so raw, it's great. We have former two-time boxing world champion Paulie Malignaggi against The Ultimate Fighter 22 Finalist Artem Lobov in the main event.
Chris Leben will be returning to the Bare Knuckle ring after going 2-0 thus far with two first round knockouts; as well as featuring fellow UFC veterans Johnny Bedford and Joe Riggs, who've thus far gone 3-0 in Bare Knuckle. Tune in to see how this card pans out, what happens next for the winners and losers, and especially to find out how this grudge match main event goes.
Even if you're not as much of a fan of Bare Knuckle, this match up is incredibly intriguing; Paulie Malignaggi has always been an evasive fighter, and like Artem has said, he kind of circles, uses his footwork, and hides behind straight punches, usually his jab.
He's also broken his hands a good amount during his boxing career, where he was wearing 16 oz gloves. Now that he doesn't have them, are his hands going to be too fragile for this sport? After looking at Artem's hands, especially compared to Paulies, they're quite weathered, Artem's got some real hammers for fists. Mix that with the defense being different considering you can't block punches with massive gloves, and clinching being allowed, that makes for a very interesting match up that is impossible to predict the outcome.
You'd think Paulie would win for sure considering his boxing experience and skill set, but with Artem being a mixed martial artist that primarily boxed his opponents, MMA gloves are only 4 oz, that's a lot closer to bare knuckle than 16 oz. That is what makes this fight so compelling, we don't know what will happen, and most of us can't wait to find out. Fight Card posted below:
Paulie Malignaggi vs. Artem Lobov
Chris Leben vs. Dakota Cochrane
Reginald Barnett Jr vs. Johnny Bedford
Joey Beltran vs. Jamie Campbell
Tom Shoaff vs. Julian Lane
Abdiel Velazquez vs. Travis Thompson
Elvin Leon Brito vs. Jim Alers
Joe Riggs vs. Walber Brito de Barros
Daniel Santos vs. Randall Bailey
David Mundell vs. Drew Lipton