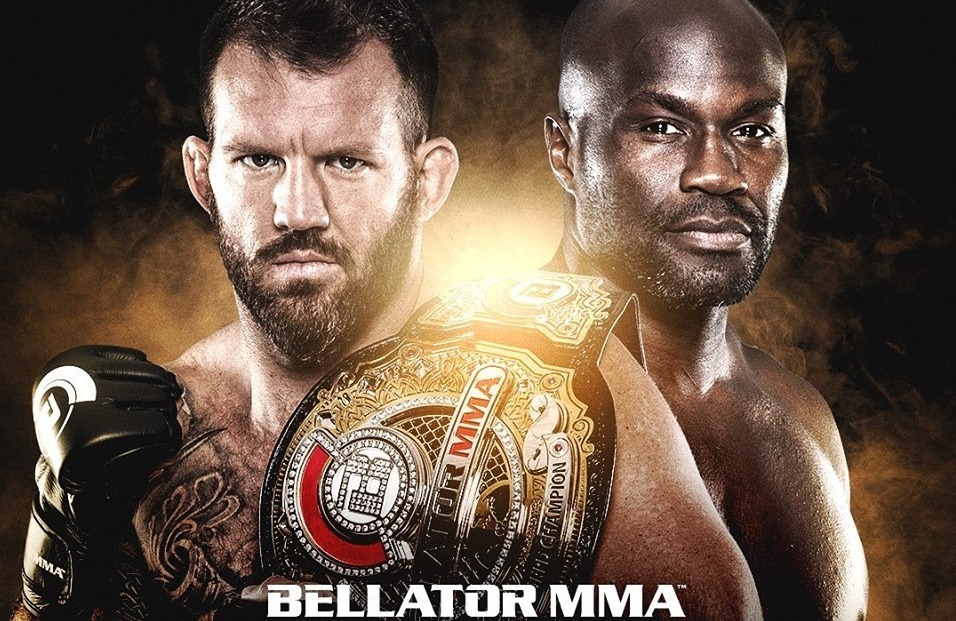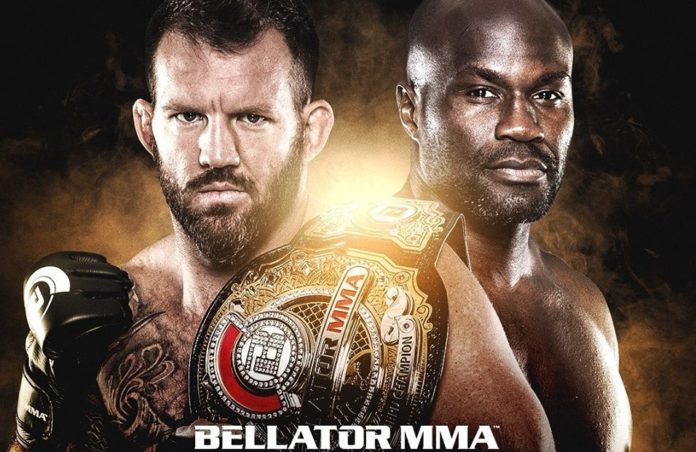 Bellator MMA will host some great events in the coming months, but what really caught my eye is three great match ups they've made for the month of September. We thought Lyoto Machida would be getting the next title shot; it appears he must go through a rematch first in order to challenge either Rafael Lovato Jr, or Ryan Bader after his next fight, which is also in September. Two of these match ups are title fights, and the other is a seemingly obvious choice for a title eliminator.
The first fight, which will go down on September 7, at Bellator 226, is Ryan Bader versus Cheick Kongo for the Bellator Heavyweight Championship. We knew this would be both of these men's next fight, we just didn't know when. Bader has looked absolutely incredible since joining Bellator, and he's been steadily improving.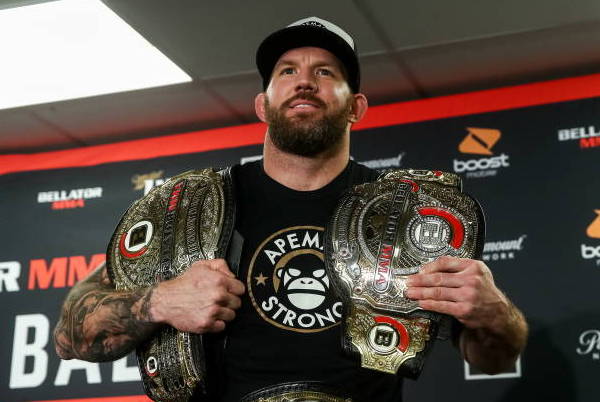 There was a point in time where he was a decision machine, winning five fights in a row, all via decision; with a knockout loss on each side of those five wins. He then won his last two fights with the UFC via KO and TKO, before moving to Bellator. He has since gone 5-0 in the promotion with three knockout finishes, winning, and defending the Bellator Light Heavyweight Championship, and winning the Bellator Heavyweight Championship in his last fight at Bellator 214.
He now looks to defend that title against long-time MMA veteran, and long-time heavyweight staple, Cheick Kongo. The French challenger has gone 12-2 thus far inside the Bellator cage, and is on an eight-fight win streak himself. This will be a great fight between two veterans of the sport; one of the best wrestlers in Ryan Bader, and the 21-2 kickboxer Cheick Kongo.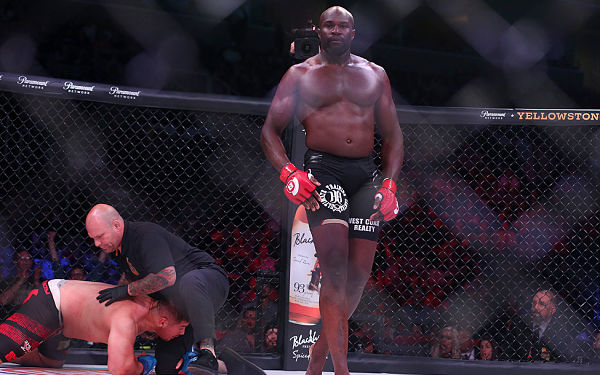 The next fight will be a rematch between former UFC Light Heavyweight Champion Lyoto Machida and former Bellator Middleweight Champion Gegard Mousasi, hosted at Bellator 227 on September 28. Their first fight went down in the five-round main event of UFC Fight Night 36, over 100 Fight Night's ago. This bout saw 'The Dragon' defeat Mousasi via unanimous decision (49-46, 50-45, 50-45). This was the fight that granted Machida a title shot against then UFC Middleweight Champion, Chris Weidman.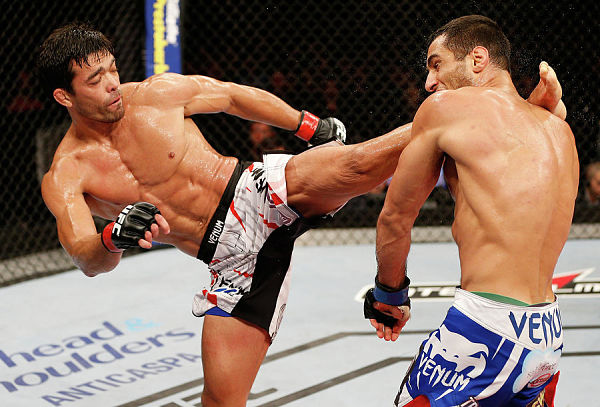 If Mousasi is able to defeat Machida in this rematch, he will have wins over three of the last four men to defeat him. With a record like 45-7-2, that'd be incredibly impressive. Mousasi won his last five fights in the UFC before signing with Bellator, and has thus far gone 3-1 with the promotion, losing his title in his last fight at Bellator 223 via majority decision (47-47, 48-47, 48-47).
Machida also left the UFC on a win streak of his own, winning his last two fights with the promotion, and has gone 2-0 thus far in Bellator. We thought Machida was done after three vicious losses in a row, it's been great to see his resurgence as of late. This fight will be three rounds instead of five this time around, considering it'll be the co-main event to the first fight of the Bellator Featherweight Gran Prix.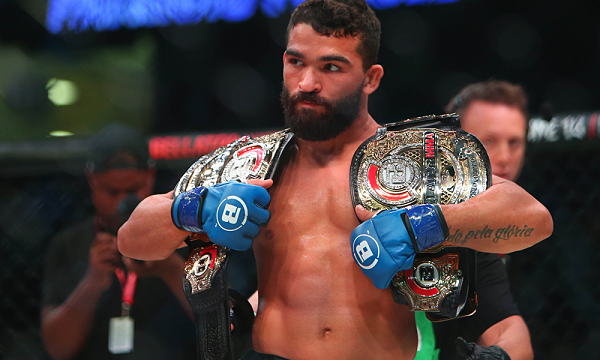 The last fight that was announced would be Patricio Freire defending his Bellator Featherweight Championship against the 23-1 Juan Archuleta. Both men are coming off very impressive wins, with the champion becoming champ-champ against Michael Chandler via first-round TKO in his last outing at Bellator 221, and Archuleta defeating the former Bellator Bantamweight Champion Eduardo Dantas via KO at the end of round two at Bellator 222.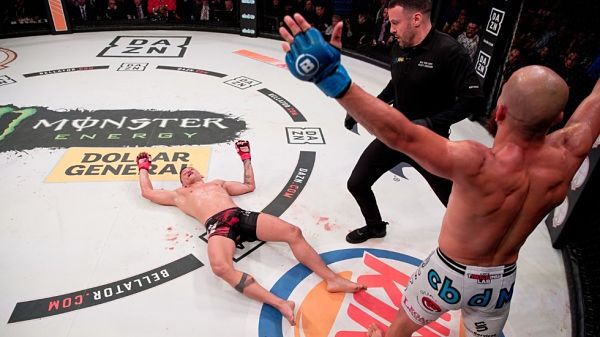 'Pitbull' is the leader in all-time Bellator wins and finishes, at 16 and 10, and is looking to extend both streaks against the surging red-hot Archuleta, who's 5-0 in his Bellator career. The former triple-champ of KOTC will be getting his first Bellator title shot, and will be challenging one of the best fighters, if not the very best that Bellator has ever had. Who wins this epic featherweight championship showdown?