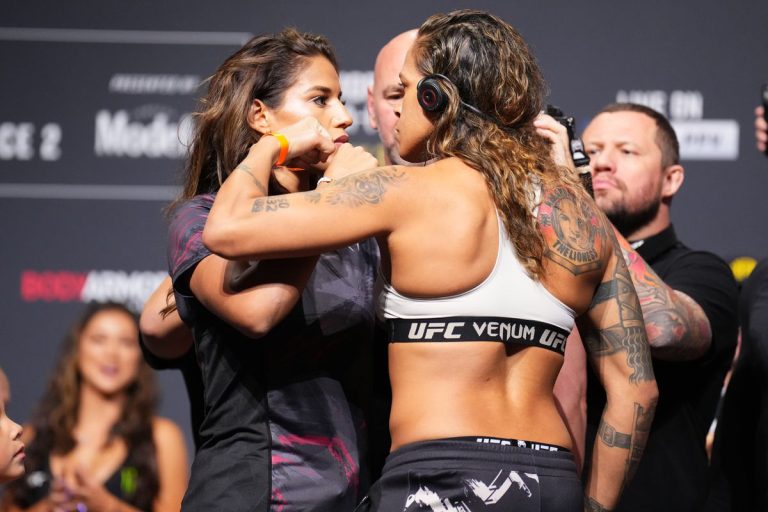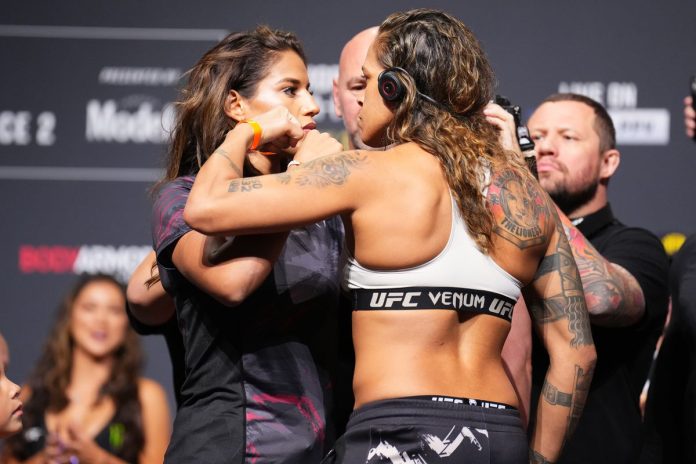 Julianna Pena has claimed that UFC women's bantamweight champion Amanda Nunes was bullied into accepting a trilogy fight with her.
Nunes and Pena are tied at 1-1. In their first fight, 'The Venezuelan Vixen' pulled off the biggest upset in UFC history by submitting the Brazilian in the second round to win the belt at UFC 269. Nunes exacted her revenge by dominating Pena in the rematch at UFC 277. The two will lock horns in a rubber match at UFC 289 in June.
In a recent interview, Nunes revealed that she was expecting to face Irene Aldana next, but doesn't mind a third go at Pena as well.
Julianna Pena On Amanda Nunes
In a recent appearance on MMA Fighting's The MMA Hour, Pena claimed that Nunes was forced into accepting a trilogy fight.
"She said I had to go fight Irene to fight for the belt against her," Pena said. "But I don't know how Irene comes up in this conversation at all. We're 1-1. This is the biggest women's MMA fight in history. It's a Rocky story. I think the UFC knows that. I think the UFC knows that they know how to do business, they know how to do big business and make big fights.
"It's the only fight that I called for. And I said, 'You know what, if you don't want to fight me, Amanda, which the brass told me directly, she does not want to fight me. They said that if she didn't fight against me that she would be stripped, and so she had no choice but to fight me. She doesn't wanna fight me. They told me she doesn't want to fight me, and she's being forced to fight me, because this is the only fight that makes sense."
Who do you think will win the trilogy between Amanda Nunes and Julianna Pena at UFC 289?