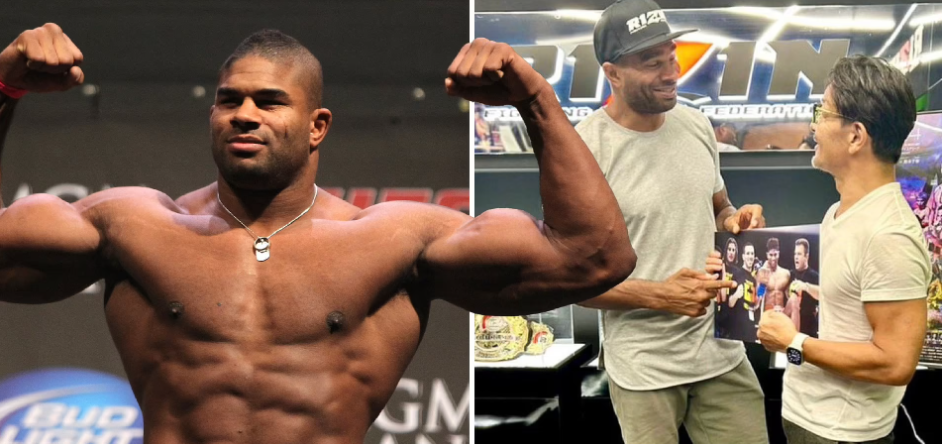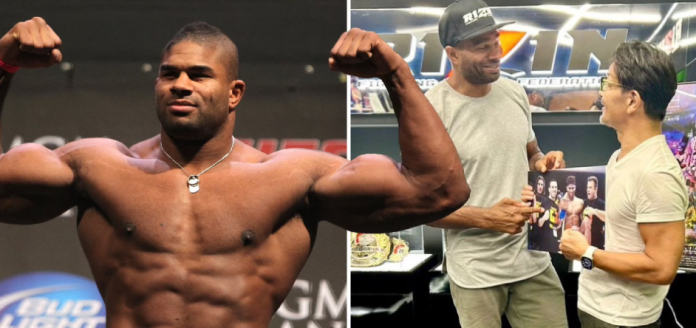 Alistair Overeem has explained why he has lost a significant amount of body weight during the past few months.
Overeem caused quite a stir when a photo of him made rounds on social media. The former UFC heavyweight looked shockingly thin, which made many fans speculate that he was suffering from an illness.
Alistair Overeem is looking slim!

The Dutch legend met up with RIZIN CEO Nobuyuki Sakakibara last weekend. He's currently serving a suspension but is rumored to return for the GLORY Heavyweight Grand Prix in December, with $500,000 on the line. pic.twitter.com/BFX39fFOZH

— Beyond Kickboxing (@Beyond_Kick) June 19, 2023
Fortunately, that's not the case.
The reason Overeem lost weight is that he doesn't consume meat any more. Reem recently turned vegan after he met Julian VanHoven, a nutritionist based in the Netherlands.
"I started taking these supplements in a reasonably high dosage. When I spoke to Julian, I asked him what's happening," Alistair Overeem said while speaking Lovin Dubai. "I don't want to eat my steak anymore, but I want to eat my steak because I want muscles, and he said, 'You had parasites in your body. We gave you the supplements, you start detoxing your body,' and these supplements are just simple seaweed.
"Everybody could take it, and this creates an alkaline environment, which these parasites do not like. They will get hurt and die off and once you get rid of them, your tastes change. It's not me who needs to eat meat, it's the parasites that influence me, and work through me to make me think I want to eat meat, but it's not me. And once you get rid of them, you don't care."
After parting ways with the UFC in 2021, Overeem returned to kickboxing with GLORY, and most recently faced Badr Hari, winning by a unanimous decision. The victory was later ruled a no-contest, however, after the MMA and kickboxing veteran failed a drug test.