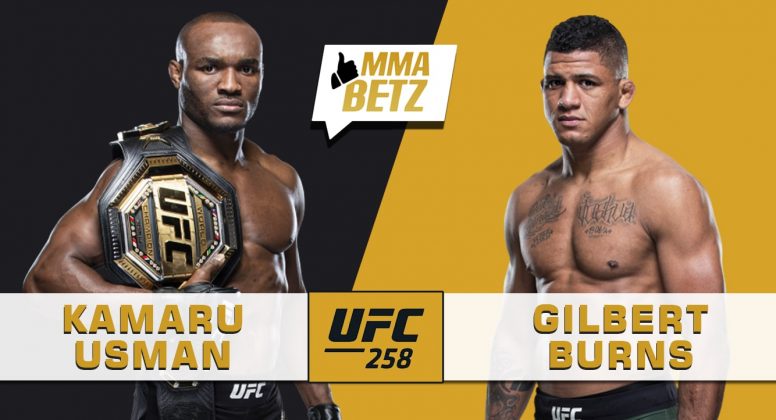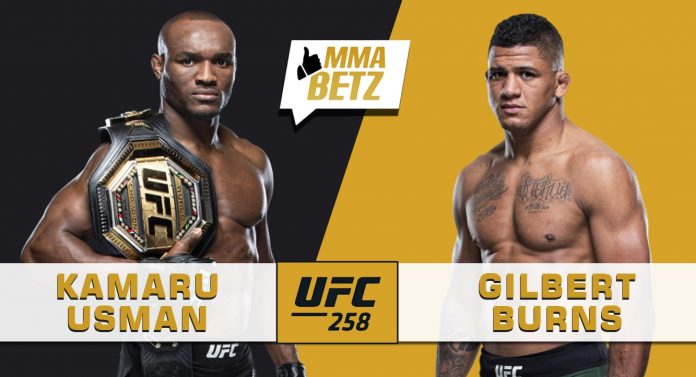 UFC 258 goes down this weekend at the UFC APEX in Las Vegas. In the main event, welterweight champion Kamaru Usman defends his title against longtime teammate, Gilbert Burns.
Since winning the belt at UFC 235 against Tyron Woodley, Usman has defended his title twice, against Colby Covington and Jorge Masvidal, and he is looking to add another feather in his cap. Burns meanwhile, is looking to make history by becoming the first Brazilian to win the UFC welterweight title.
The two have also spent years training together in various gyms, most recently at Sanford MMA. So come fight night, there won't be many secrets between them.
Analysis and Prediction
Usman is unbeaten in 12 fights in the UFC, and is riding a 16-fight win streak. While Burns has piled up six straight wins since being knocked out by Dan Hooker at lightweight. 'Durinho' has looked a different animal at 170lbs, where he remains undefeated.
Usman has won only one of his last six fights via stoppage, and that was late in the fifth round against Covington. Burns in comparison has two finishes in his last six fights. However, that doesn't mean the two can't finish fights.
Striking
Burns is a powerhouse who likes to explode at times. He is very fast and crisp on his feet, with one punch KO power, as seen in the Demian Maia fight. He also has a range of different strikes. Usman is more conventional in his approach but isn't a bad striker by any means. He is very strong, very powerful, and does a great job of pressuring his opponents on the feet.
While the Brazilian may be the better striker on paper, he doesn't have a major advantage over Usman in striking, especially when the stats suggest otherwise. The reigning champion throws an average of nearly four-and-a-half strikes per minute inside the Octagon, while his opponent strikes at an average of a little over three strikes.
Usman is also better defensively, as he absorbs only close to two-and-a-half strikes per minute, compared to Burns' nearly three. The champion has a significant reach advantage as well, which means 'Durinho' will have to take some risks to close the distance, to avoid being caught off guard.
Also, Usman has been training with Trevor Wittman since last summer, so it will be interesting to see the additions to his striking game. It will be a close fight if it stays on the feet.
Grappling
This is where things get pretty interesting. Usman has a significant advantage on the mat, and he has the strength and ability to take his opponent down, and control him, but not without the risk of getting caught in a submission hold. Burns is a high-level BJJ practitioner, who has eight career wins by the way of submission, most recently against Mike Davis in 2019.
While Burns is very smart on the mat, Usman is a master of using his strength to gain superior positions, and grinding his opponents. Given the fact that he successfully neutralised elite grapplers like Maia and Rafael dos Anjos on the mat, there is no reason why he shouldn't do the same against his next opponent.
With a 50 percent takedown defence, Burns' chances of staying on the feet are statistically not very encouraging, especially against Usman. The fight will go to the ground, and the reigning champion will have a few scares, but he'll be able to control the major part of grappling.
Burns has a good chance of beating Usman, both on the feet and on the mat, but Usman is going to wear him out, before eventually getting the finish.
Prediction: Usman via stoppage
Betting Odds
Usman: -280
Burns: +225
Who do you think wins the UFC 258 main event between Kamaru Usman and Gilbert Burns?
See also: