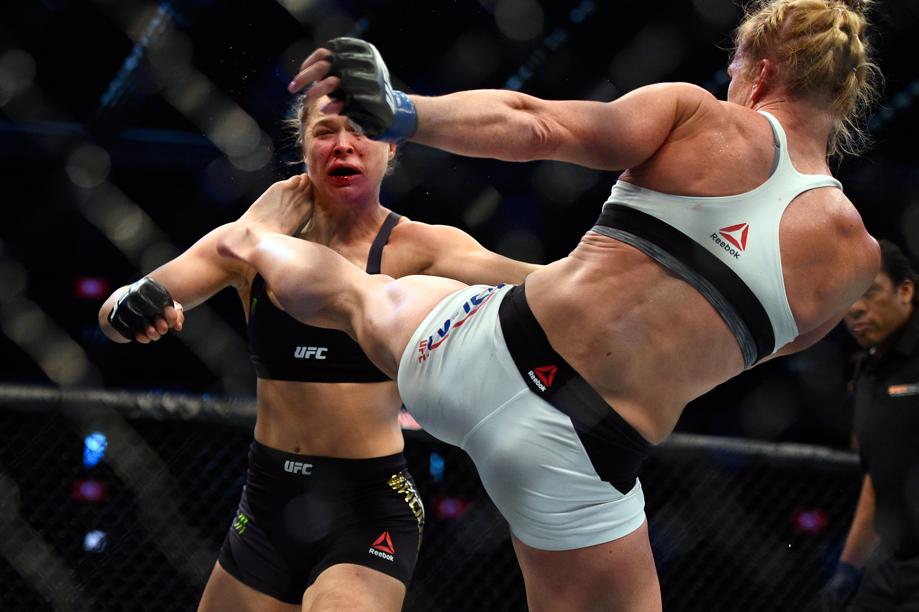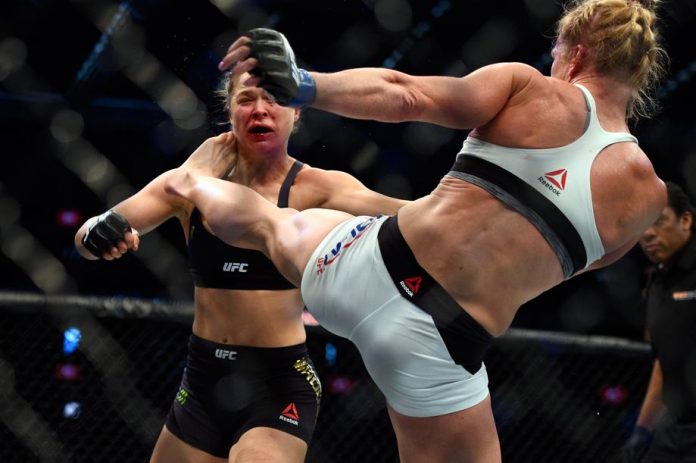 MMA is a sport wherein betting is a huge part. Betting lines are introduced at least a week before an MMA card and then fluctuate, at times wildly before they close. The secret is how to spot a heavy underdog where there is a chance that underdog can win.
These opportunities don't come around too often, but when they do it's important to act. When you do, it is worth learning from history.
Back in November 2015, at UFC 193, unbeaten Women's Bantamweight Champion, Ronda Rousey lined up versus Holly Holm. Holm was a +525 underdog. +525! Even more amazingly at one point she had been a +1000 outsider!
That is a staggering number and although Rousey was heavily favoured to win by most observers. The fighter's respective records did suggest that an upset was possible. What that number meant was for every $100 you plonked down, you would receive $525 back in return plus your $100 stake. Anyone who did bet on Holm that night would have made an excellent return.
What people forget now is that Holm was unbeaten too heading into that title bout and had excellent striking ability, honed by her prior career as a professional boxer. Suffice to say, Rousey had never fought a striker of Holm's standard before.
Holm had gone the distance in three of her previous fights whilst Rousey had only been beyond the first round once in her entire career and no one truly knew how she would respond to being pushed deep into a Championship bout.
Rousey's striking ability had also been much maligned due to the poor reputation of her striking coach, Edmond Tarverdyan.
In a sense the conditions seemed ripe for an upset but obviously that is much easier to say in hindsight. However, history can teach us what to look for when we are looking for a good underdog to back.
Beating Holm as the ultimate underdog with the bookmakers was TJ Dillashaw. The man many consider today in 2018 as one of the greatest pound for pound fighters in UFC was a colossal +710 underdog when he lined up to fight Renan Barao at UFC 173.
Barao had not lost in his past 32 contests and few were backing the younger Dillashaw to win. Dillashaw had won seven and lost two of his nine UFC fights at that point in time.
However, although Dillashaw did not have the pedigree versus the legendary, Barao, he did on paper have the game that could cause him trouble. As a wrestler-boxer, he had the ability to mix it up against the feared striker and that is exactly what he did. However, what no one could have predicted is how Dillashaw would dominate Barao from round one through to round five.
What is worth noting through, is prior to the fight, Barao struggled with his weight cut and with the late substitution may have underestimated his opponent.
The late replacement can always cause problems for an opponent who has been training and focusing specifically for something else. Definitely circumstances to keep an eye on when placing a bet.
There is something to be said for studying history when attempting to predict the future. Take note, it could fill you pockets with a few quid.